POSM
We will provide you with Point of Sales Materials (POSM) to make Sagami's products more appealing to all customers. In addition to increasing the brand visibility, POSM can also highlight the premium image of the products and provide customers with trust and confidence.

POSM can help customers learn more about products and attract customers by increasing their shopping desire. For some customers who are too embarrassed and shy to ask questions, POSM can also effectively reduce such kind of business losses.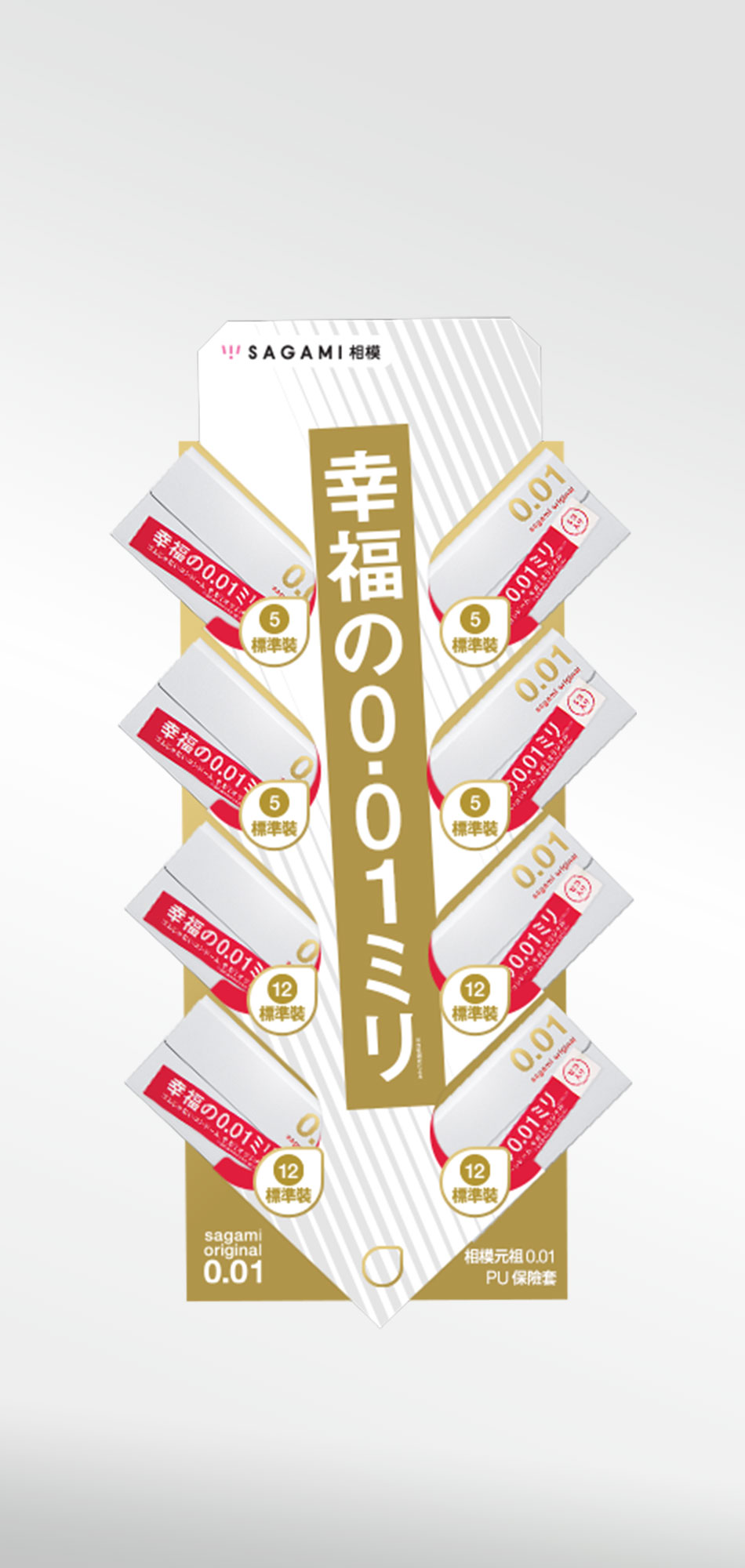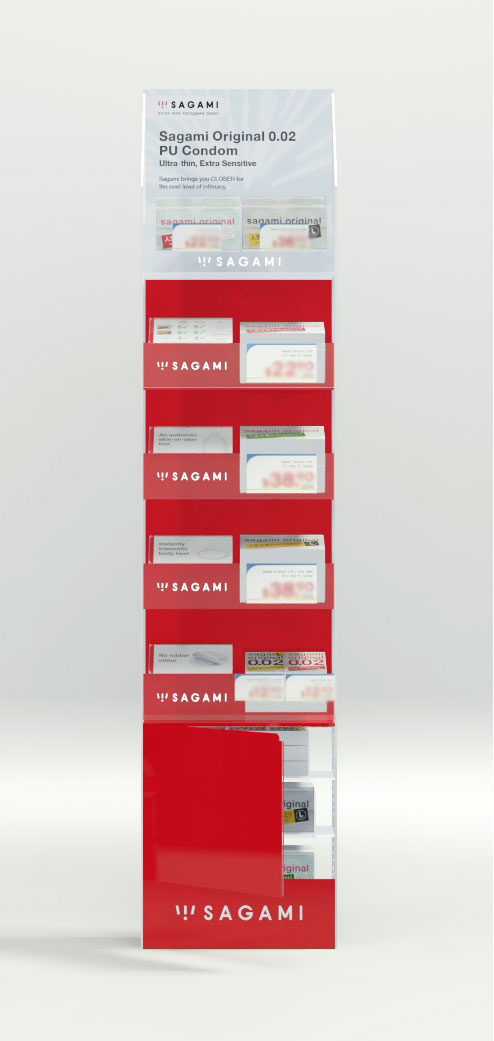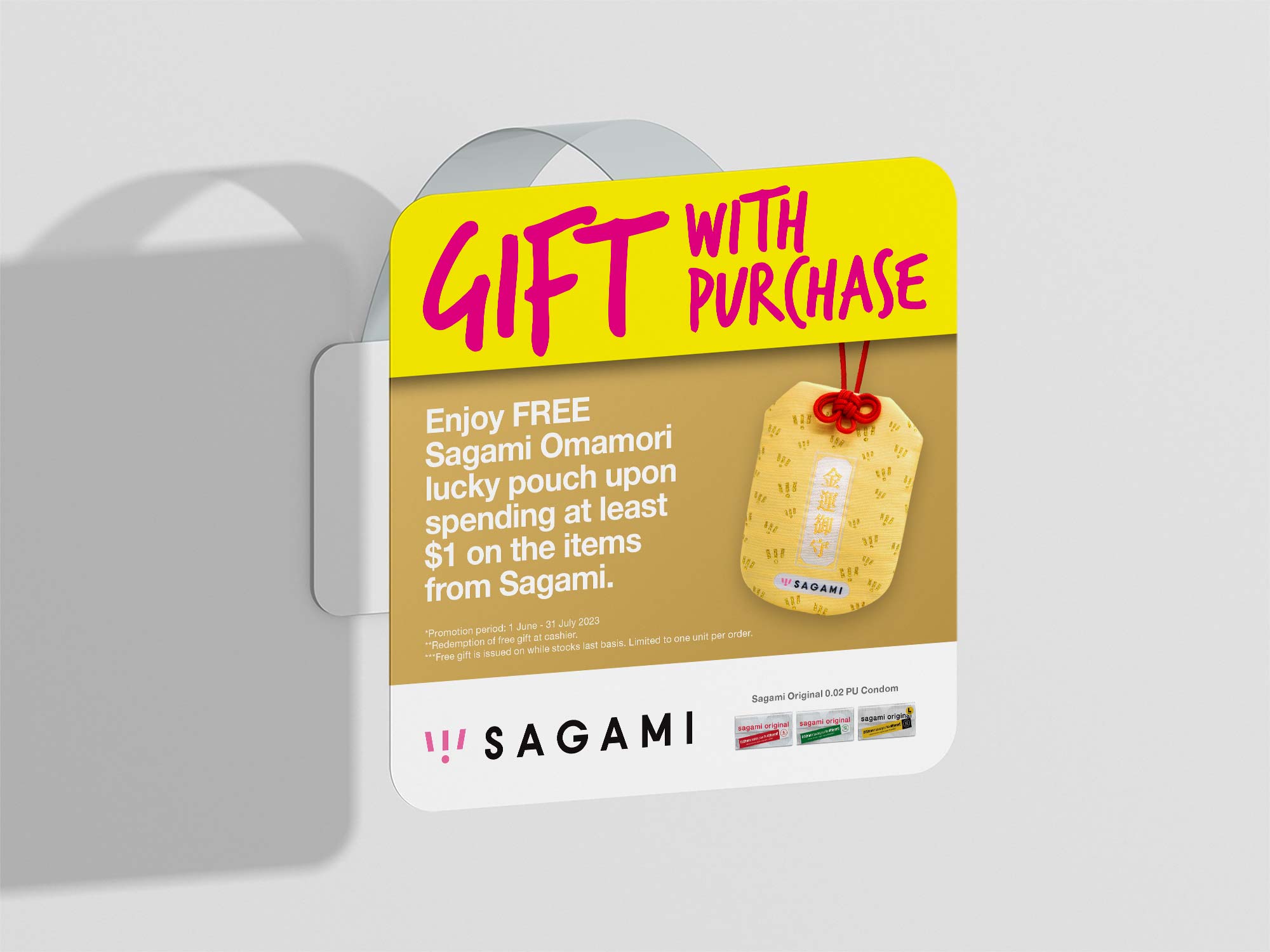 Hangsell
Different sizes according to the number of different condom packs; we will also provide you with various choices of designs with the theme of Omamori: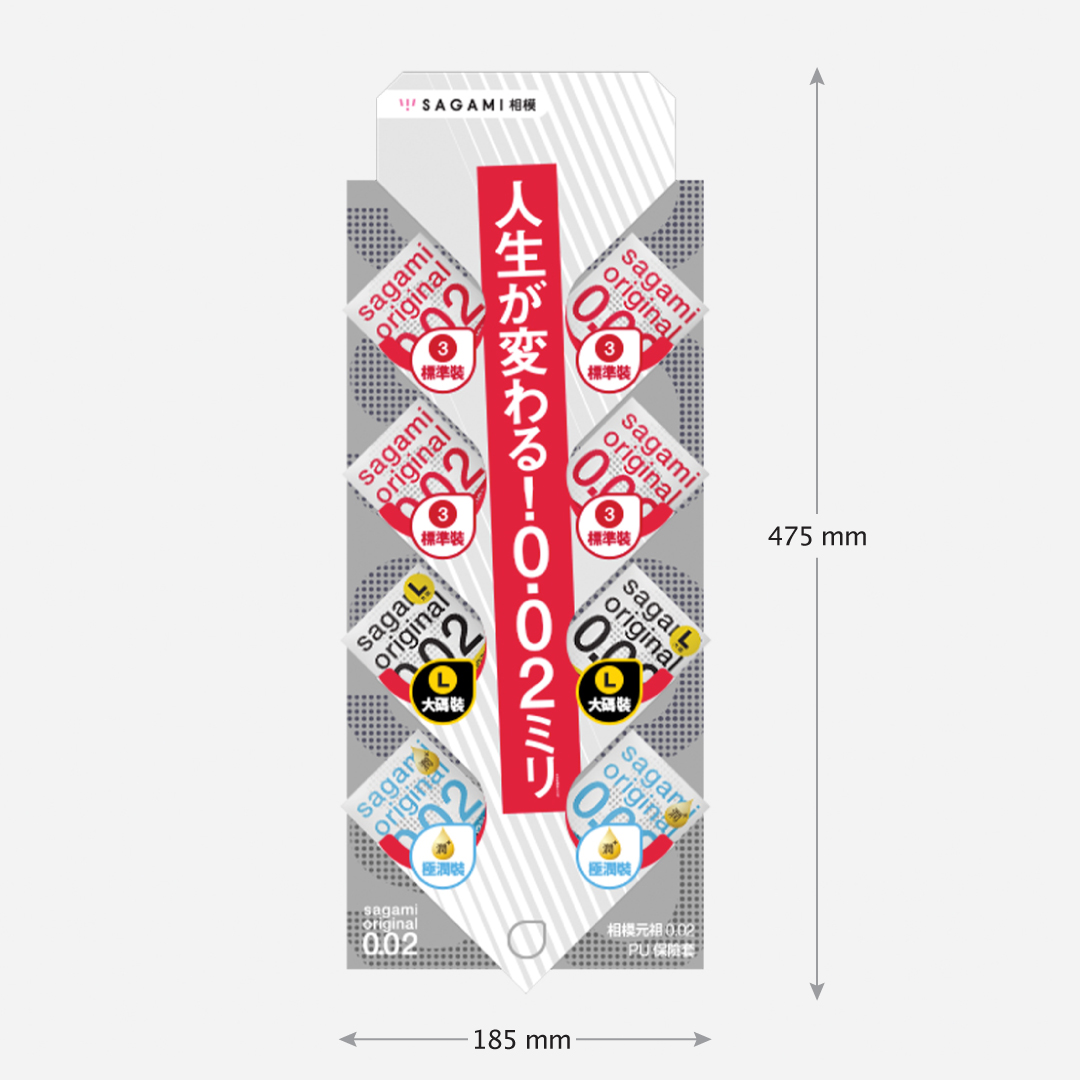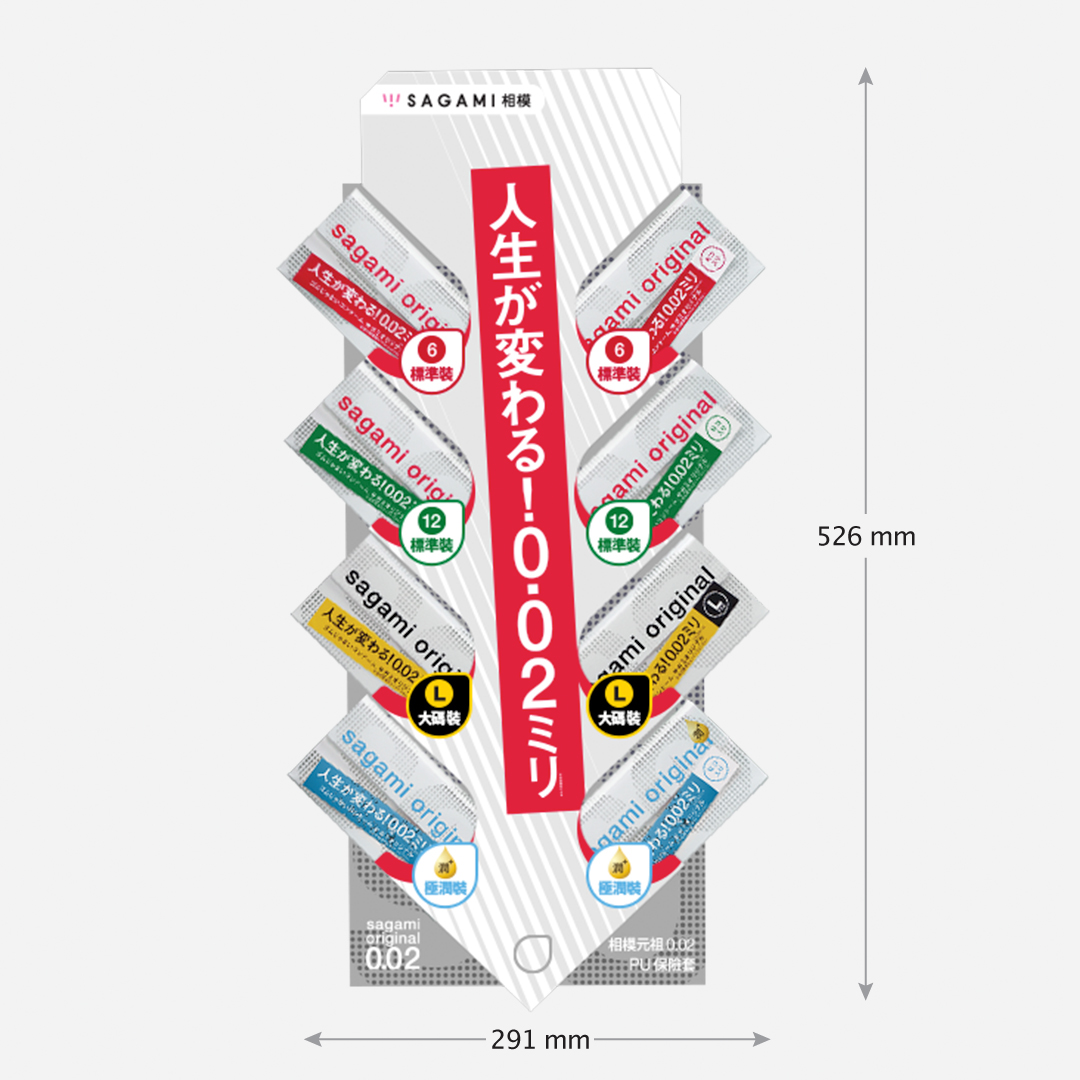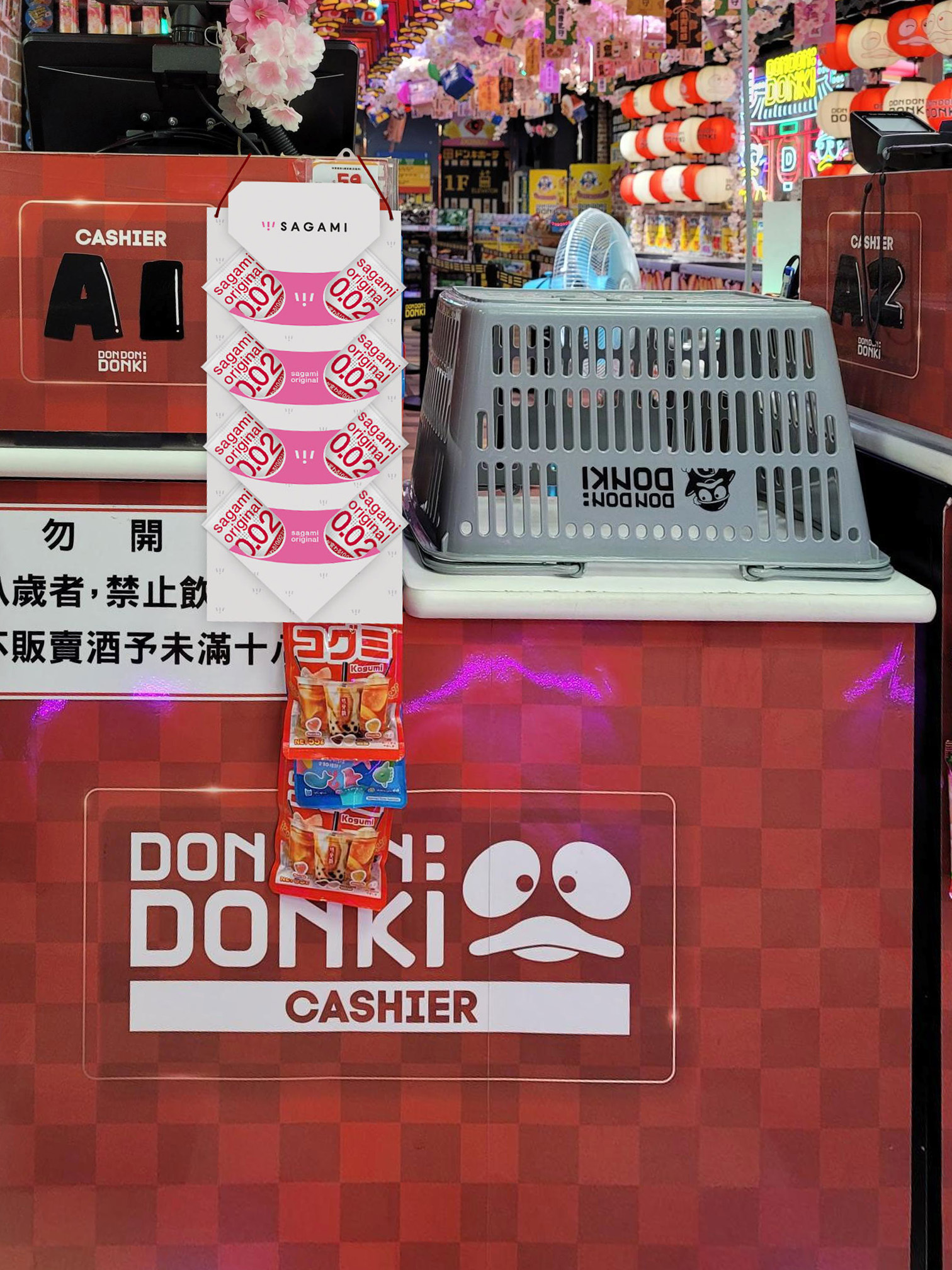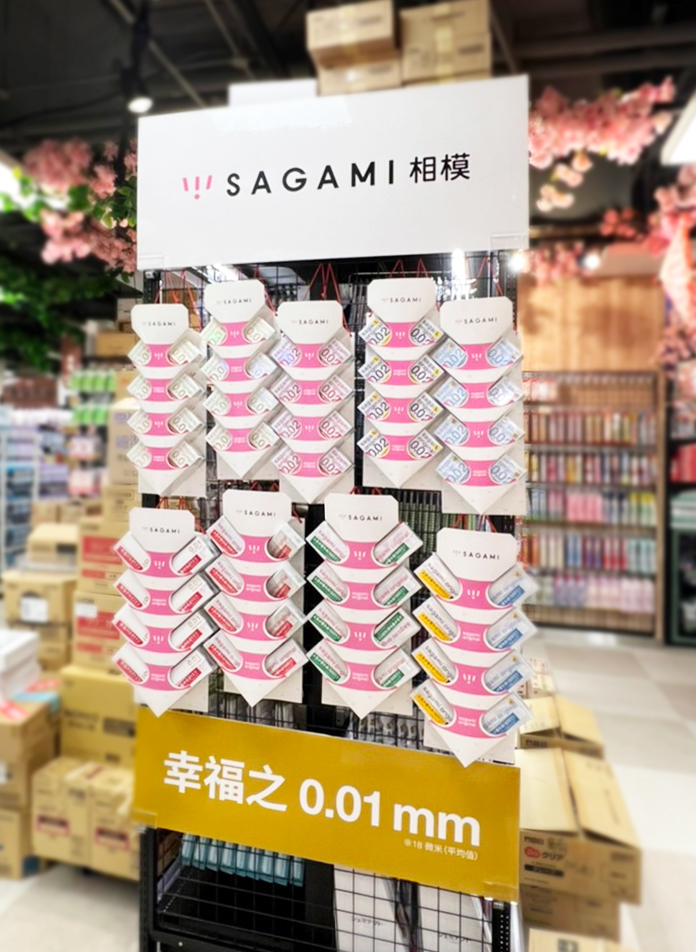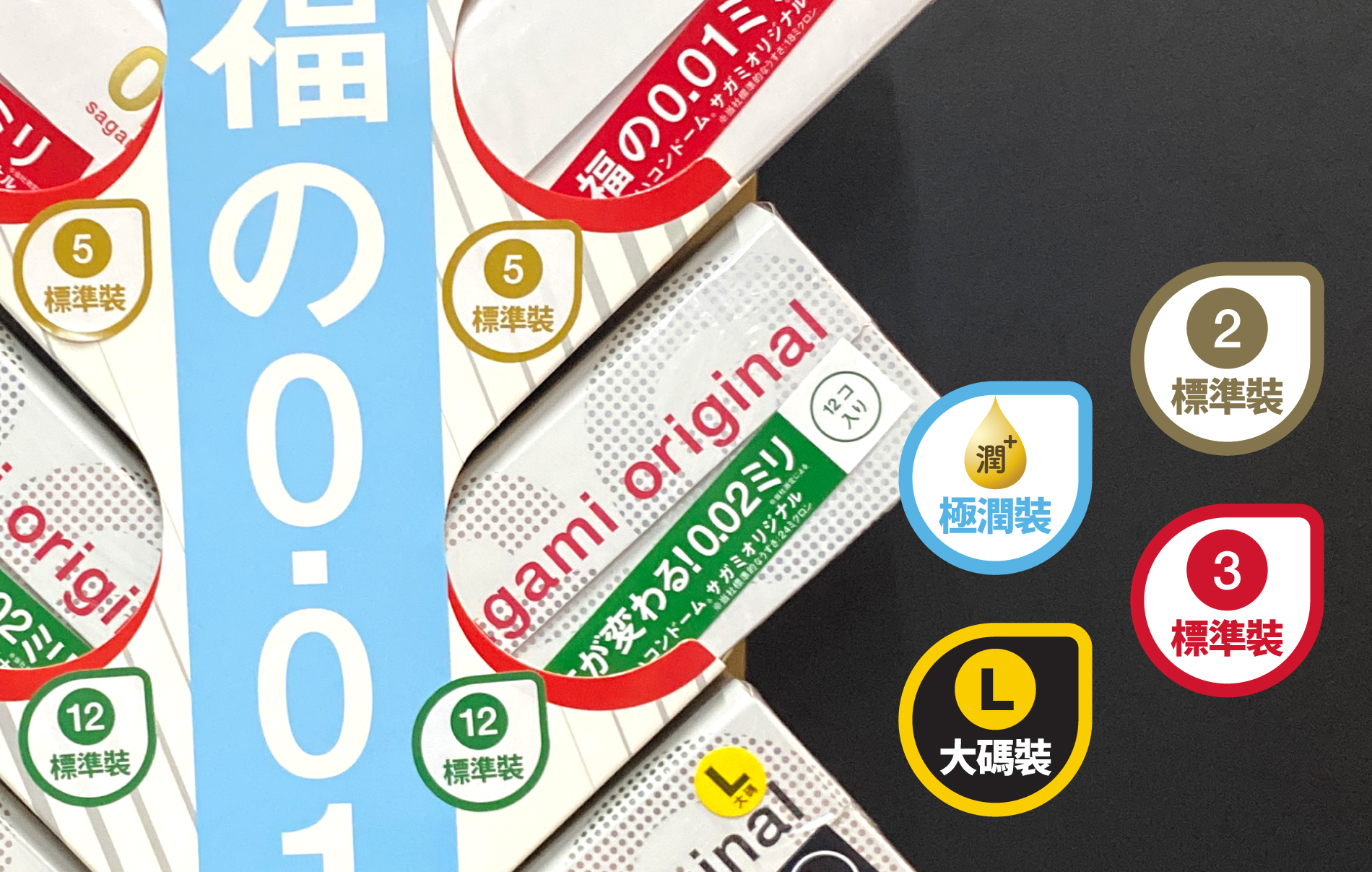 Hanging method:
Hung at eye level and easy grab, sales-boosting
You can use the stickers provided and decide what products to be displayed
In order to show the most perfect design and work out the most effective marketing strategies, we suggest to only display around 10-16pcs Sagami products by Handsell.
For Handsell, please contact our sales team and specify the EAN code of the POSM on your order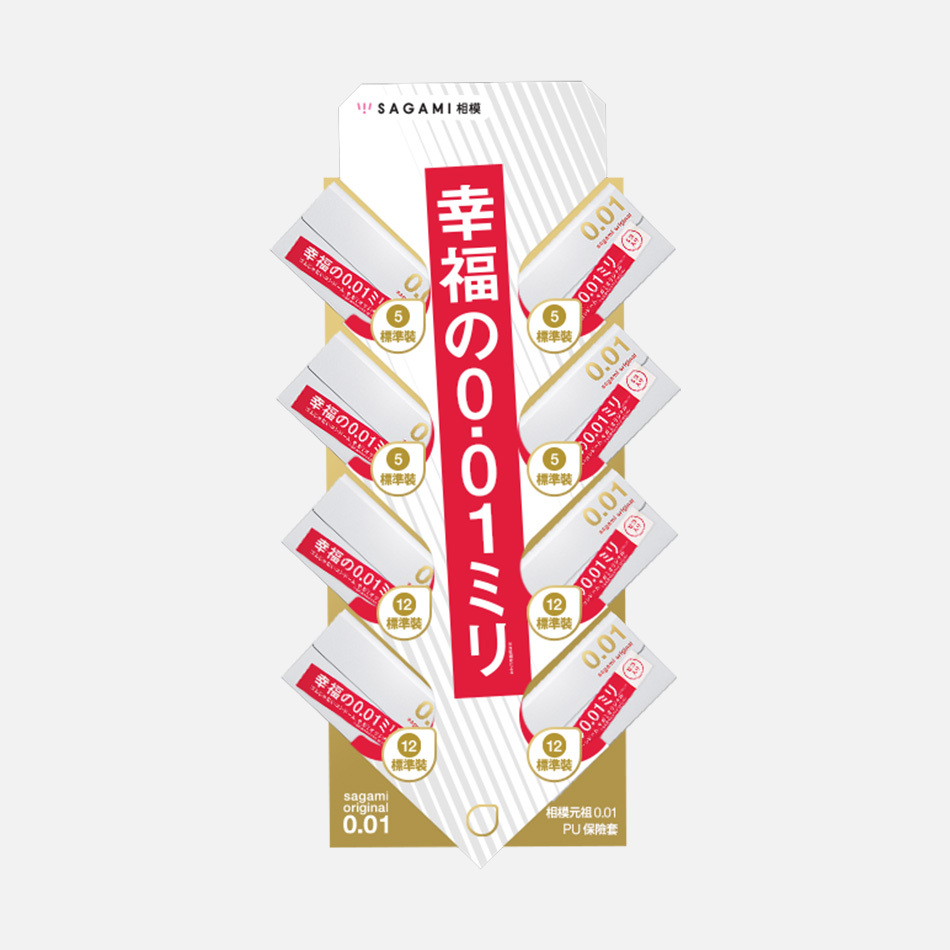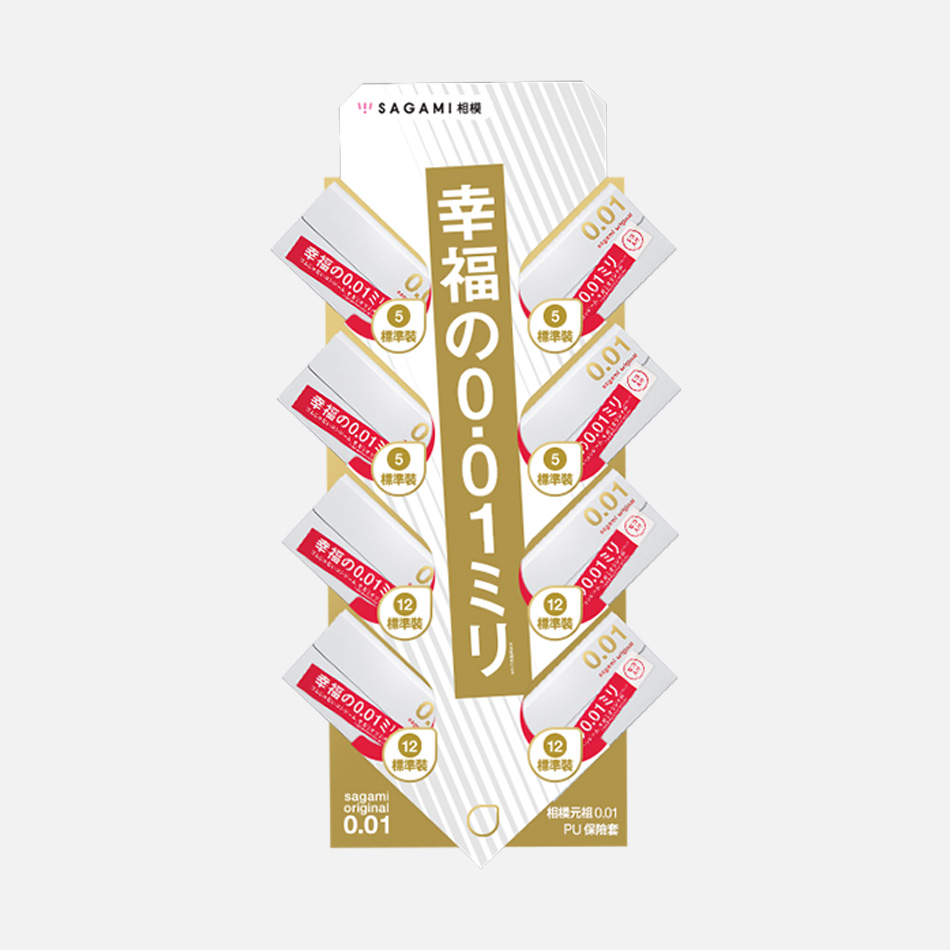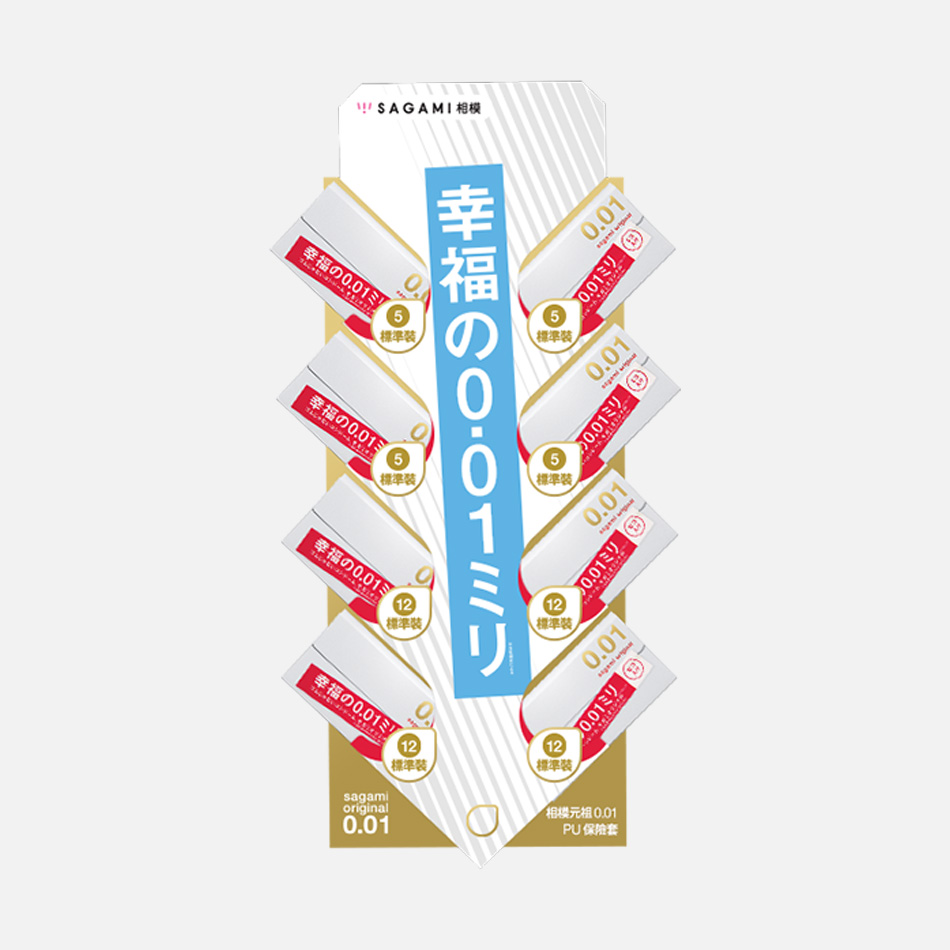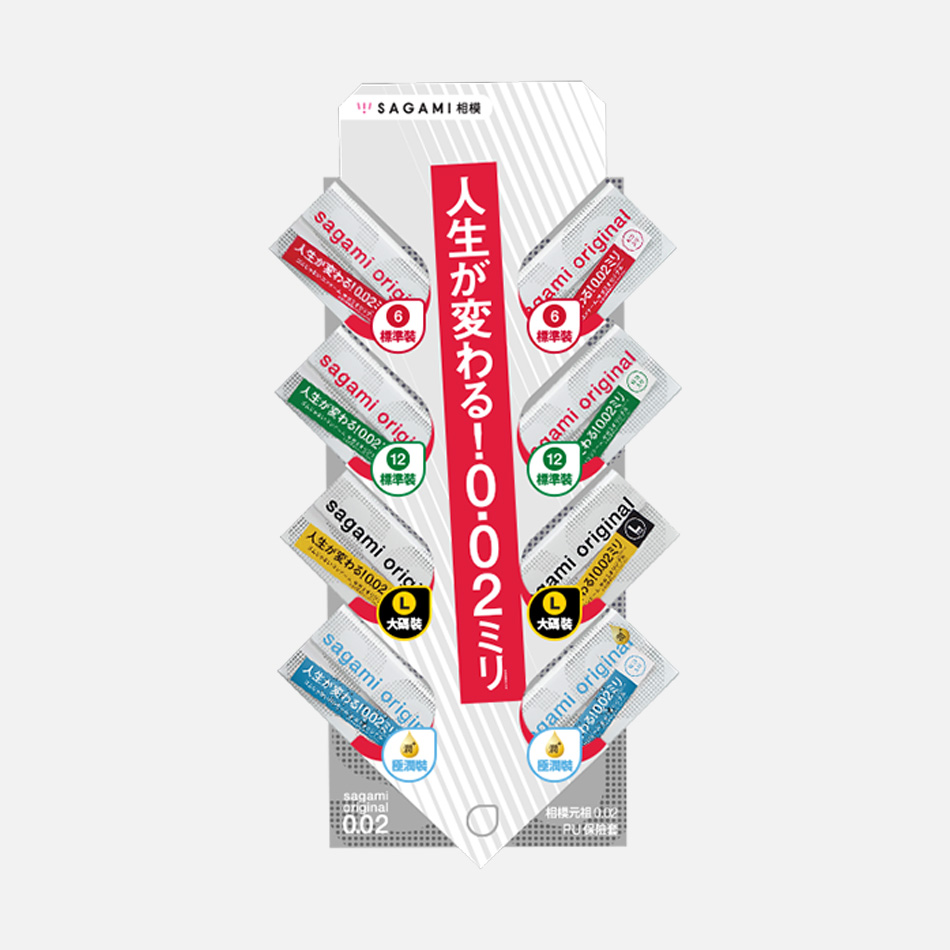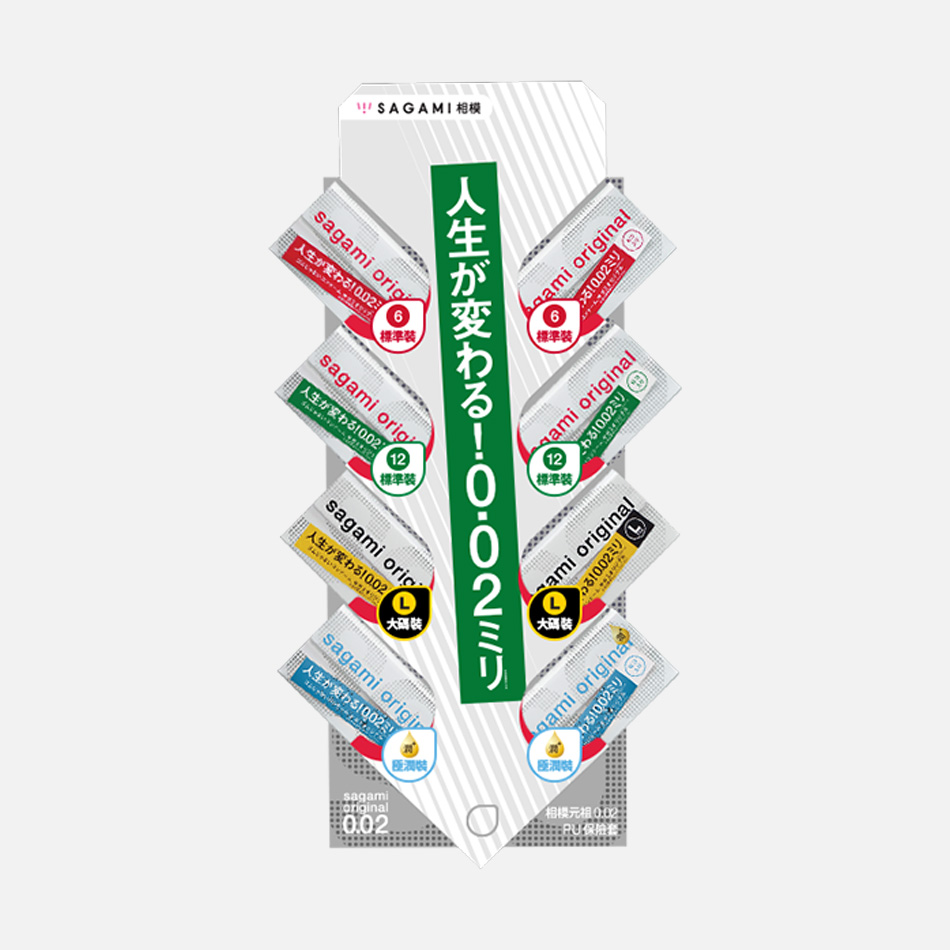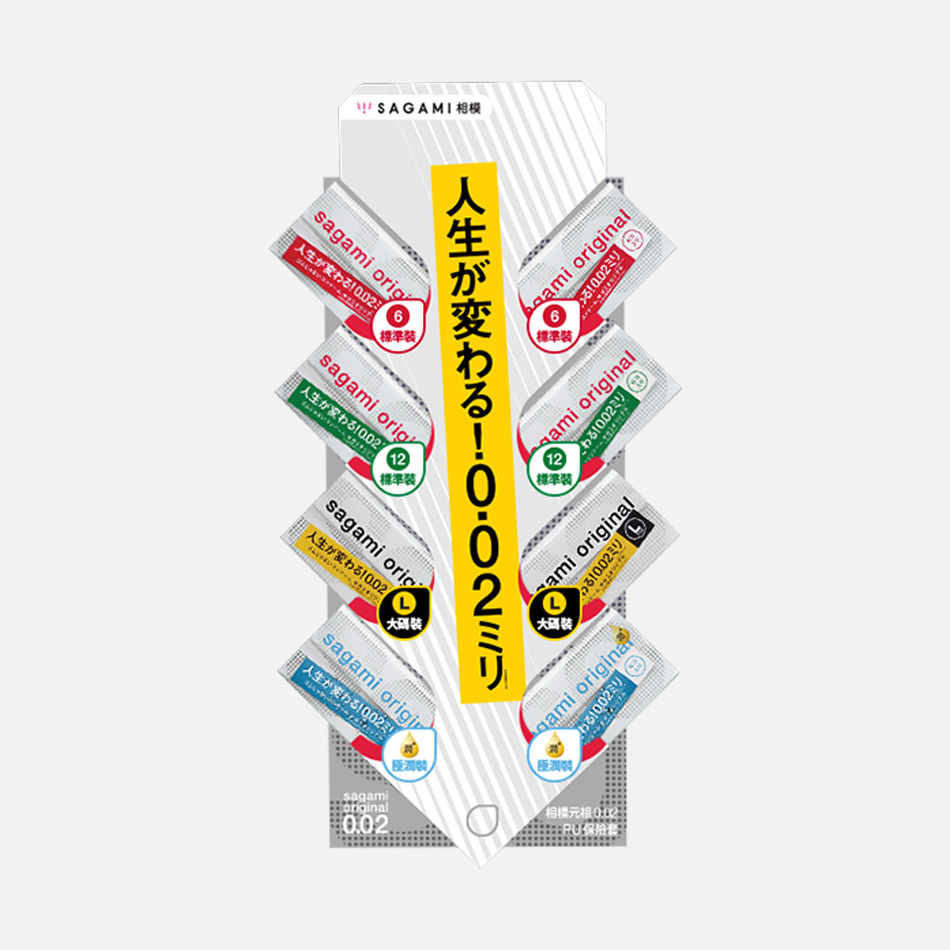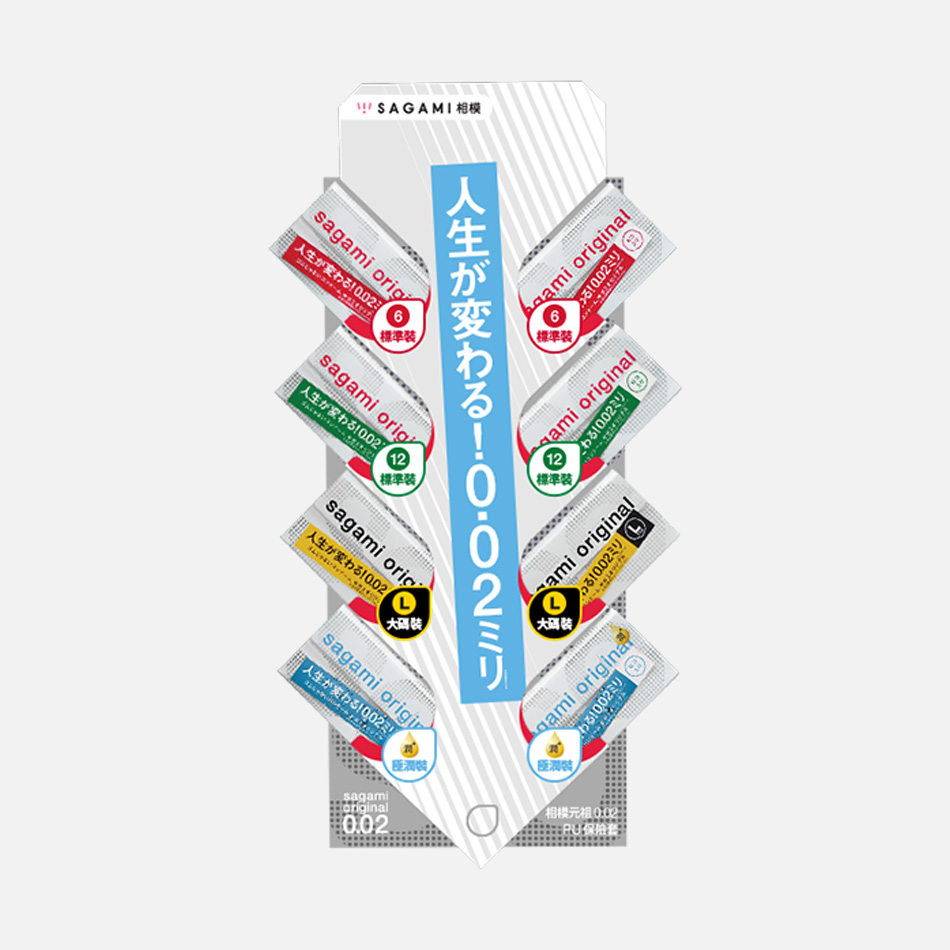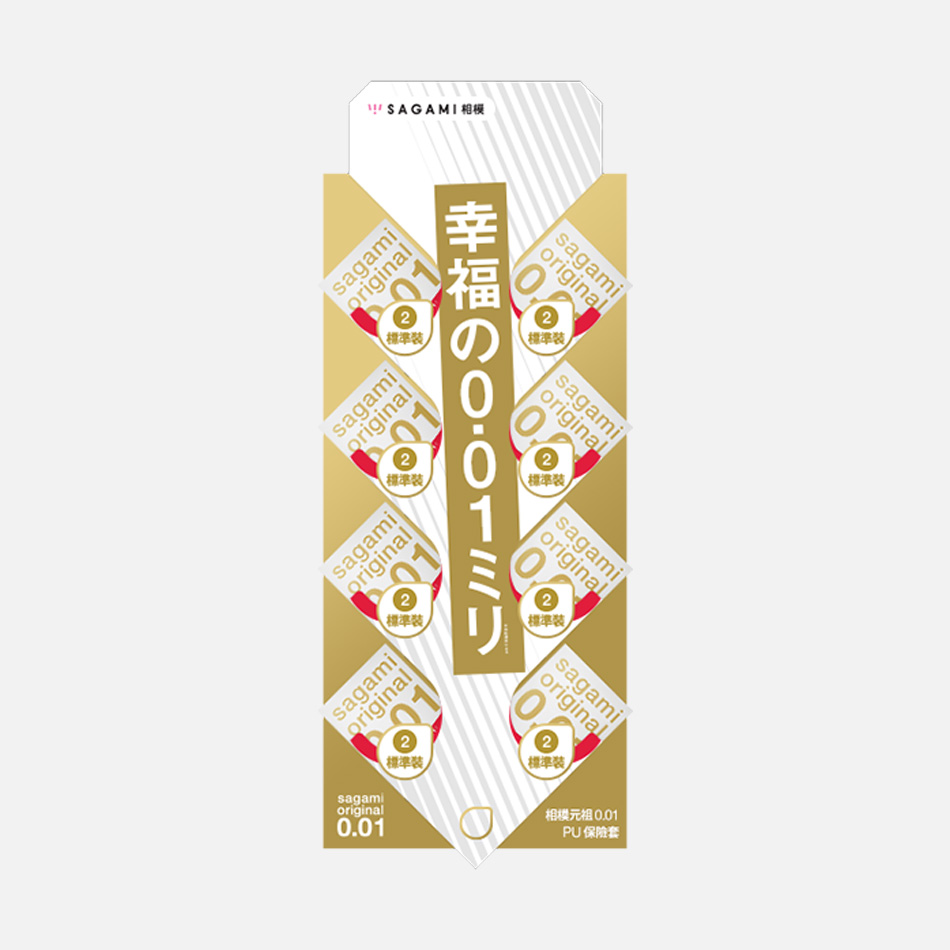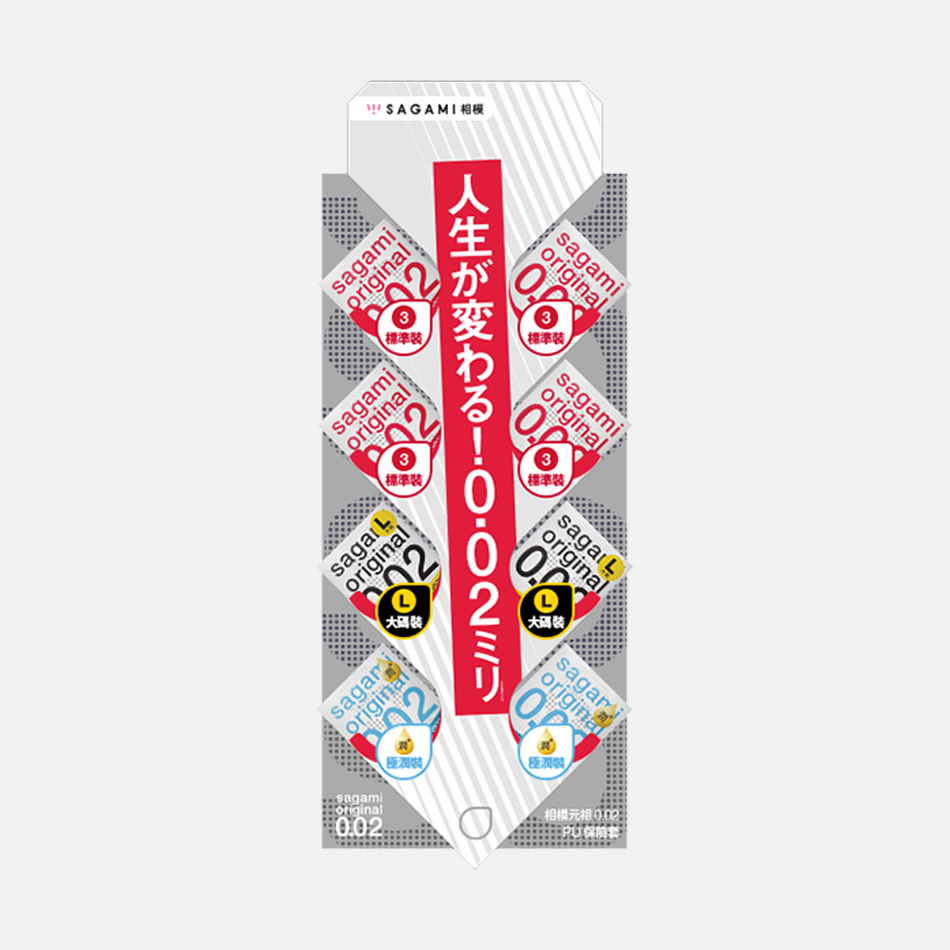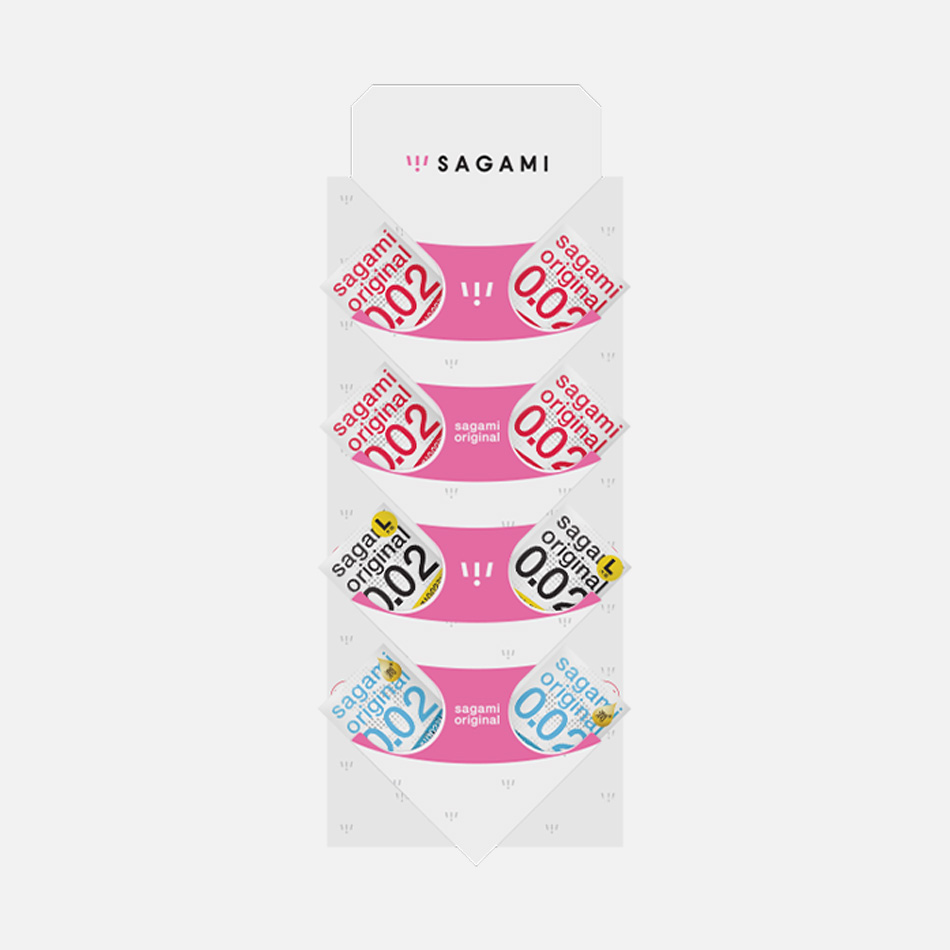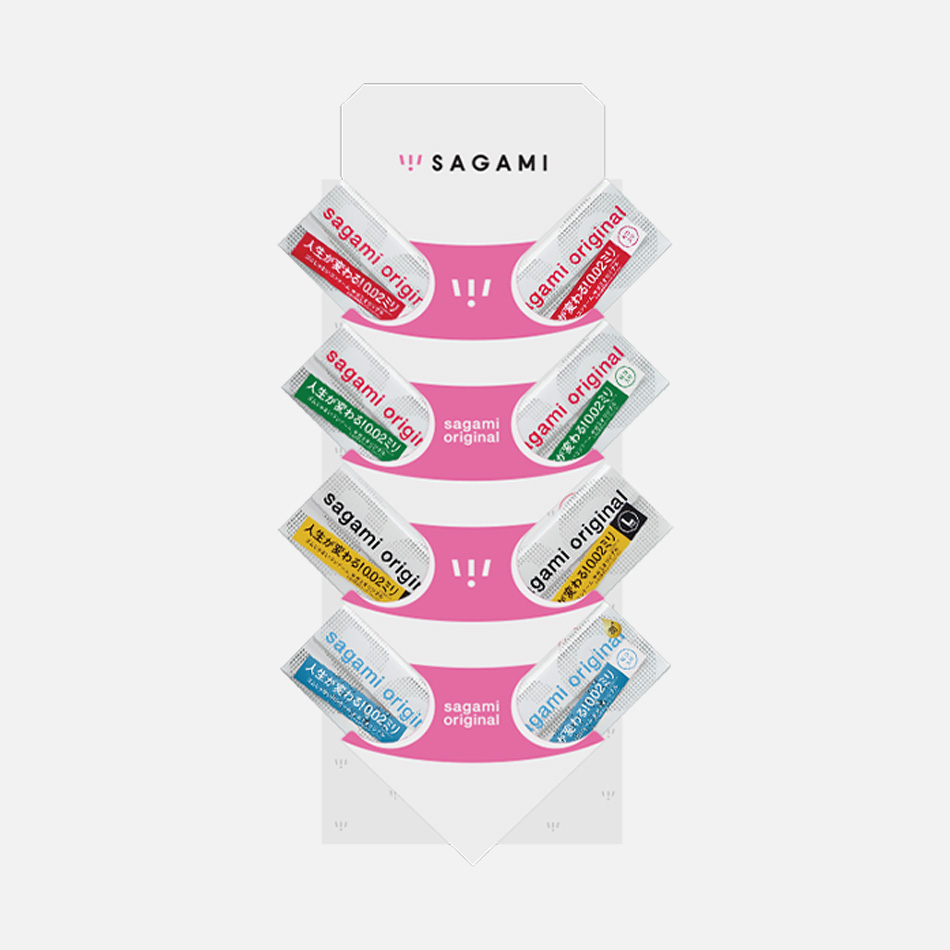 Standee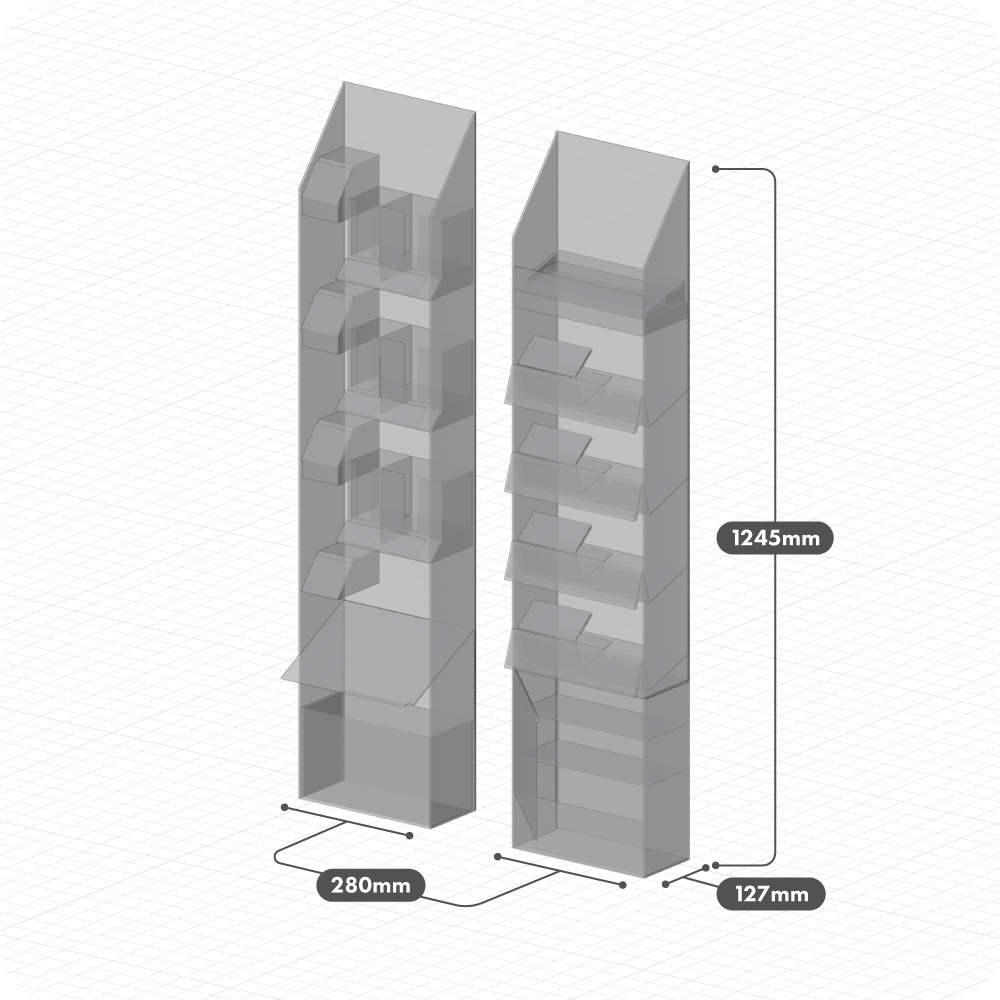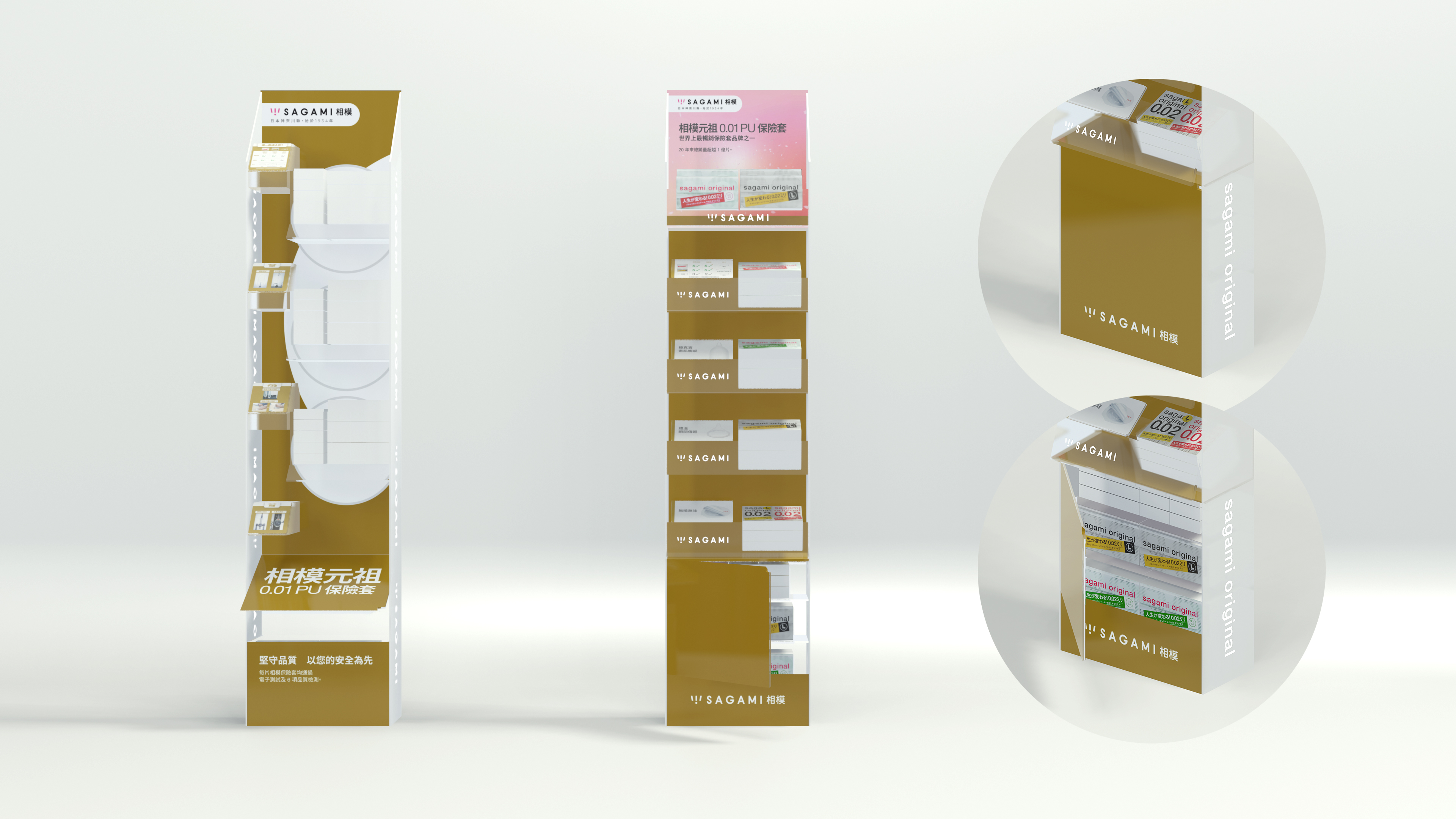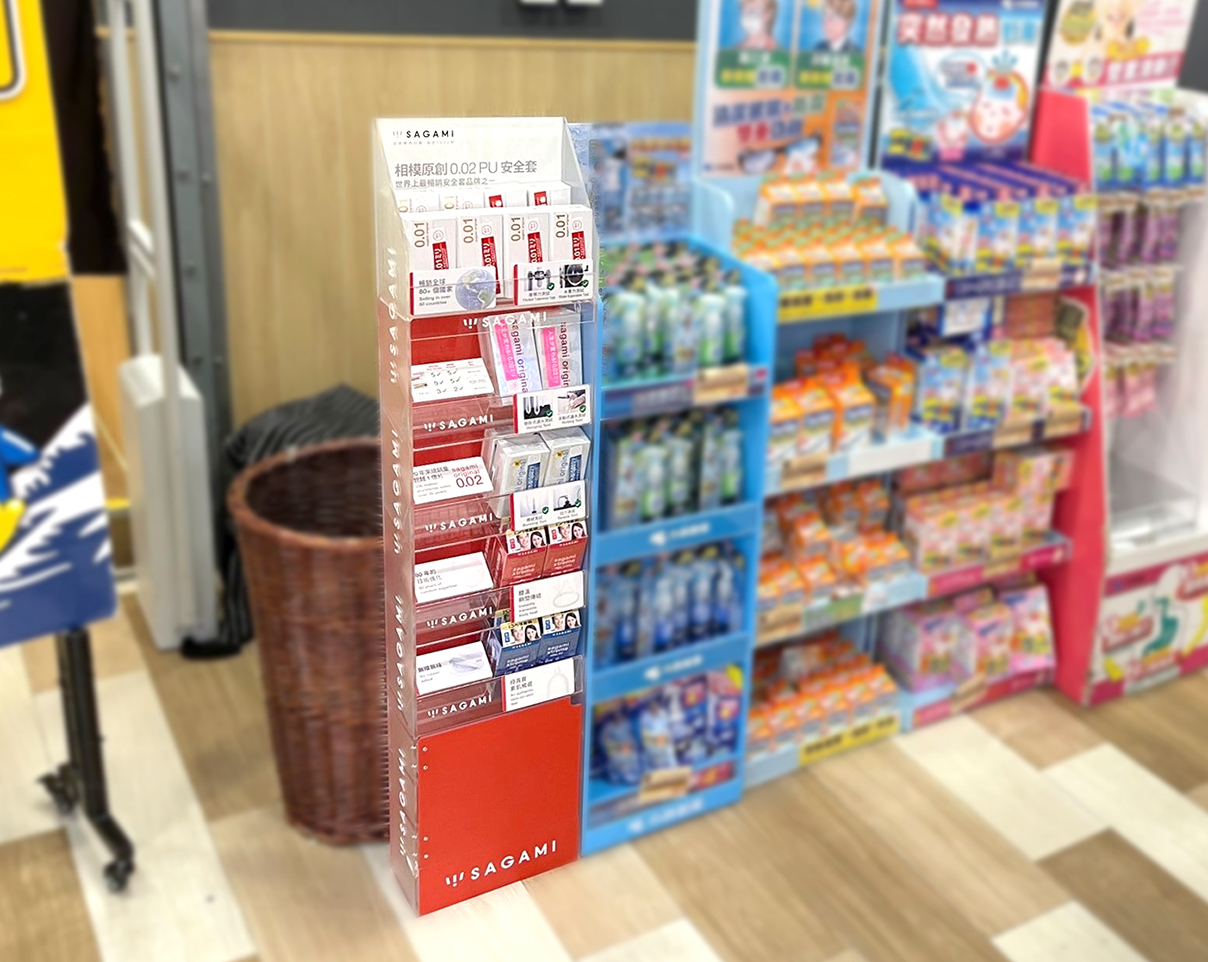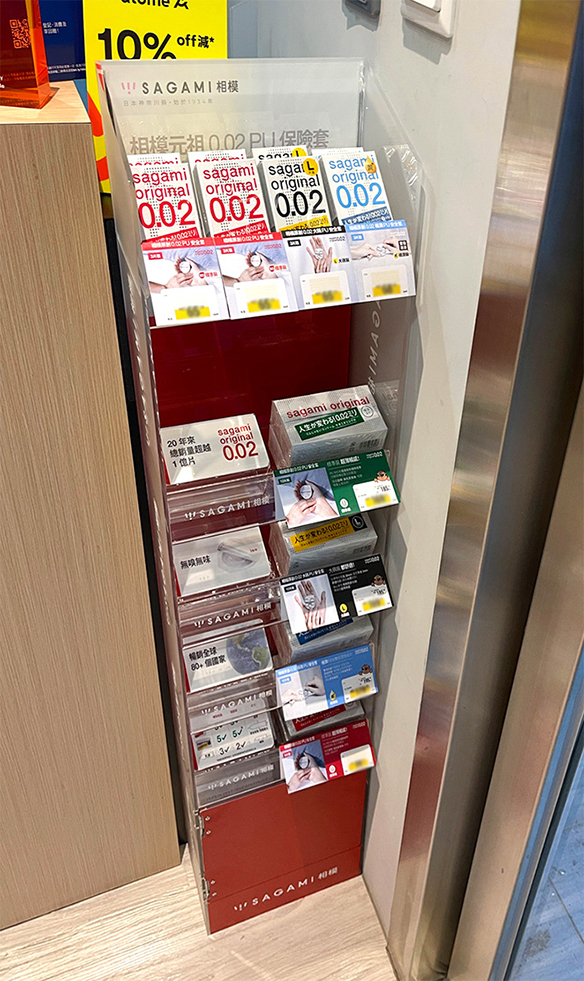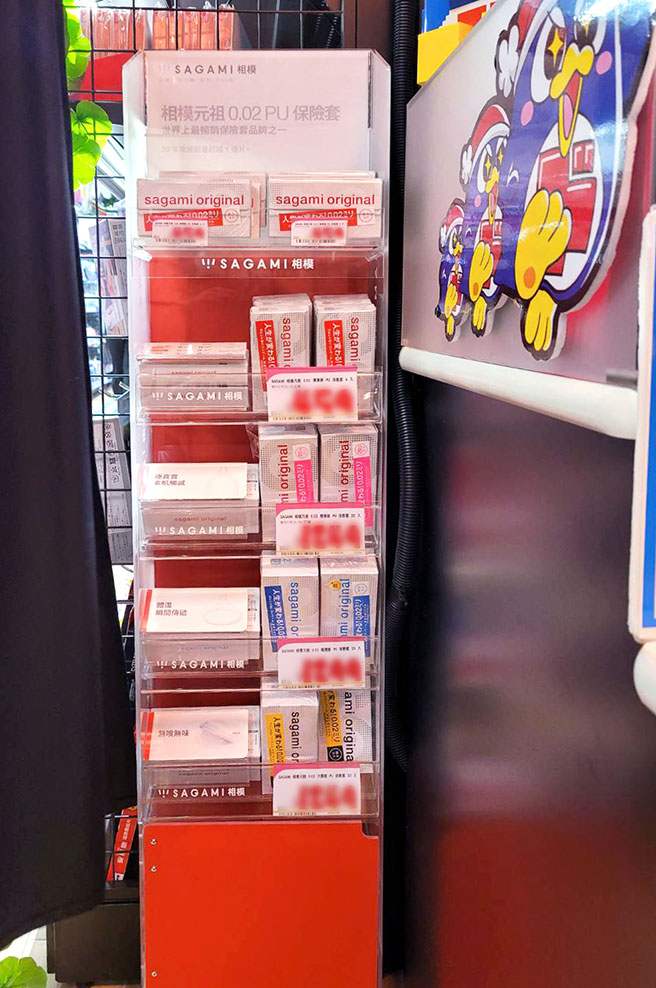 Made of Acrylic, solid and very durable
Suggest to display around 12-32pcs products
We will provide adequate product information so that Standee can display products, promote and increase customers' desire to buy.
You can display different products on each display shelf
Temporary storage at interior space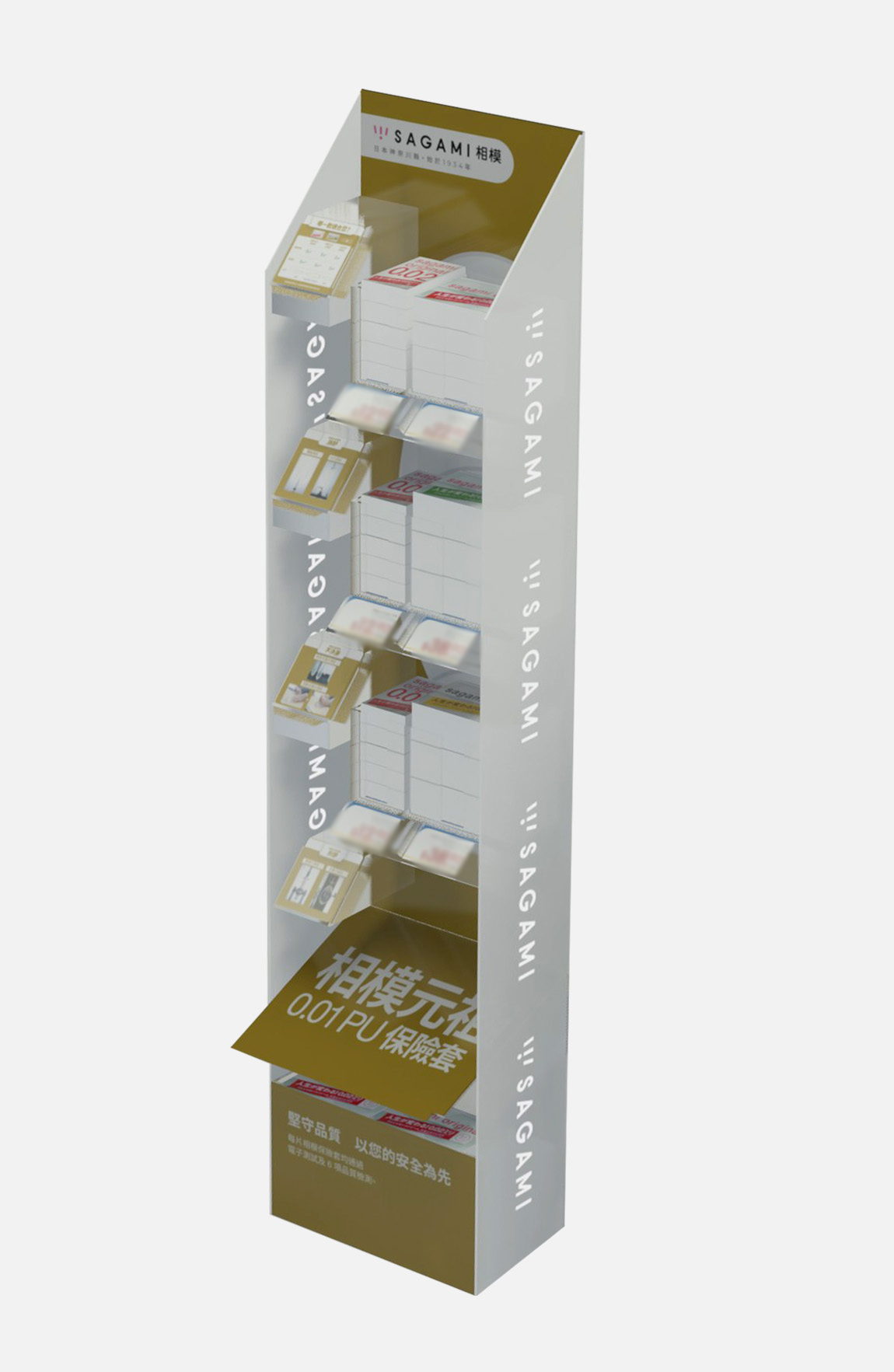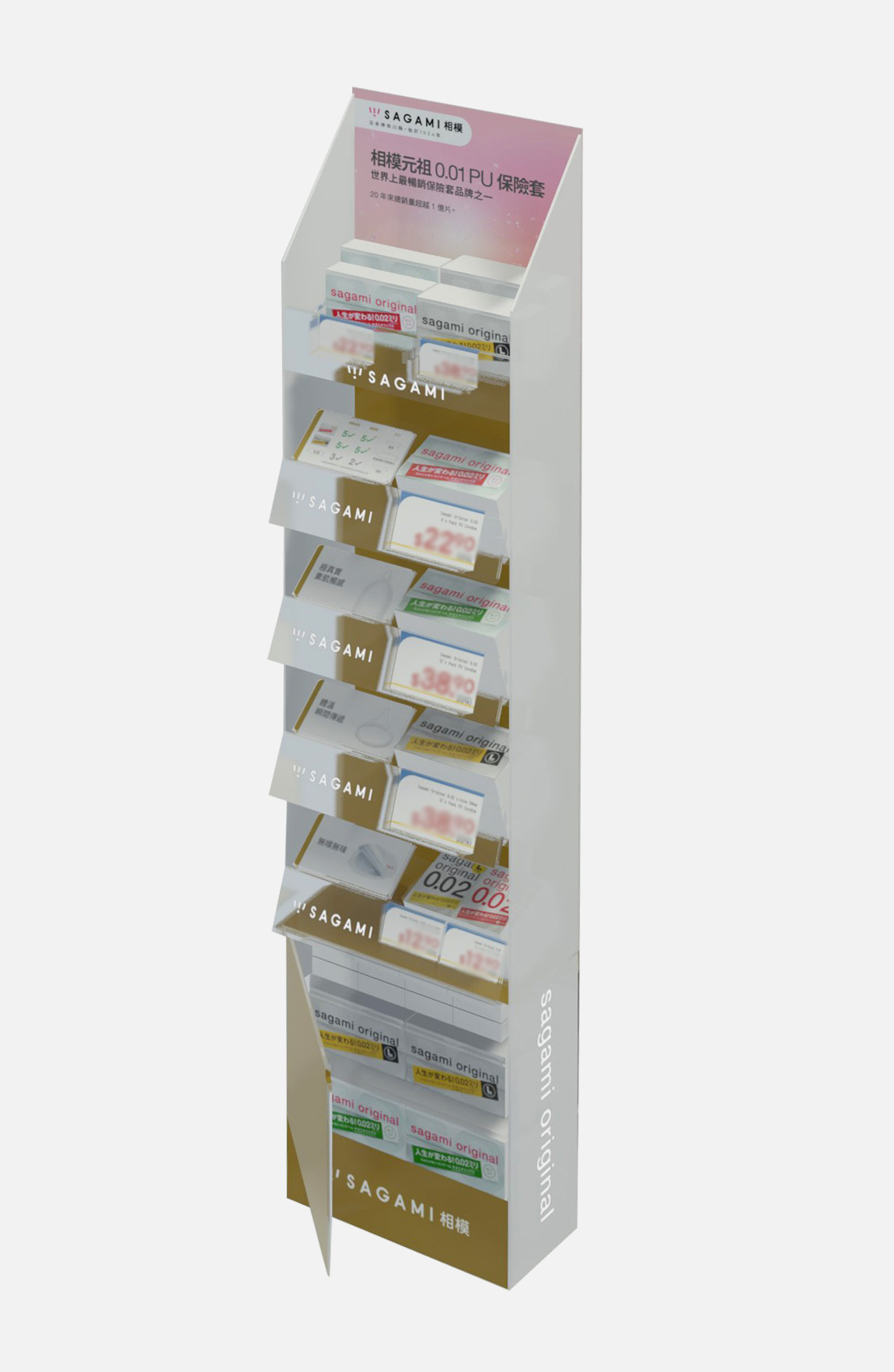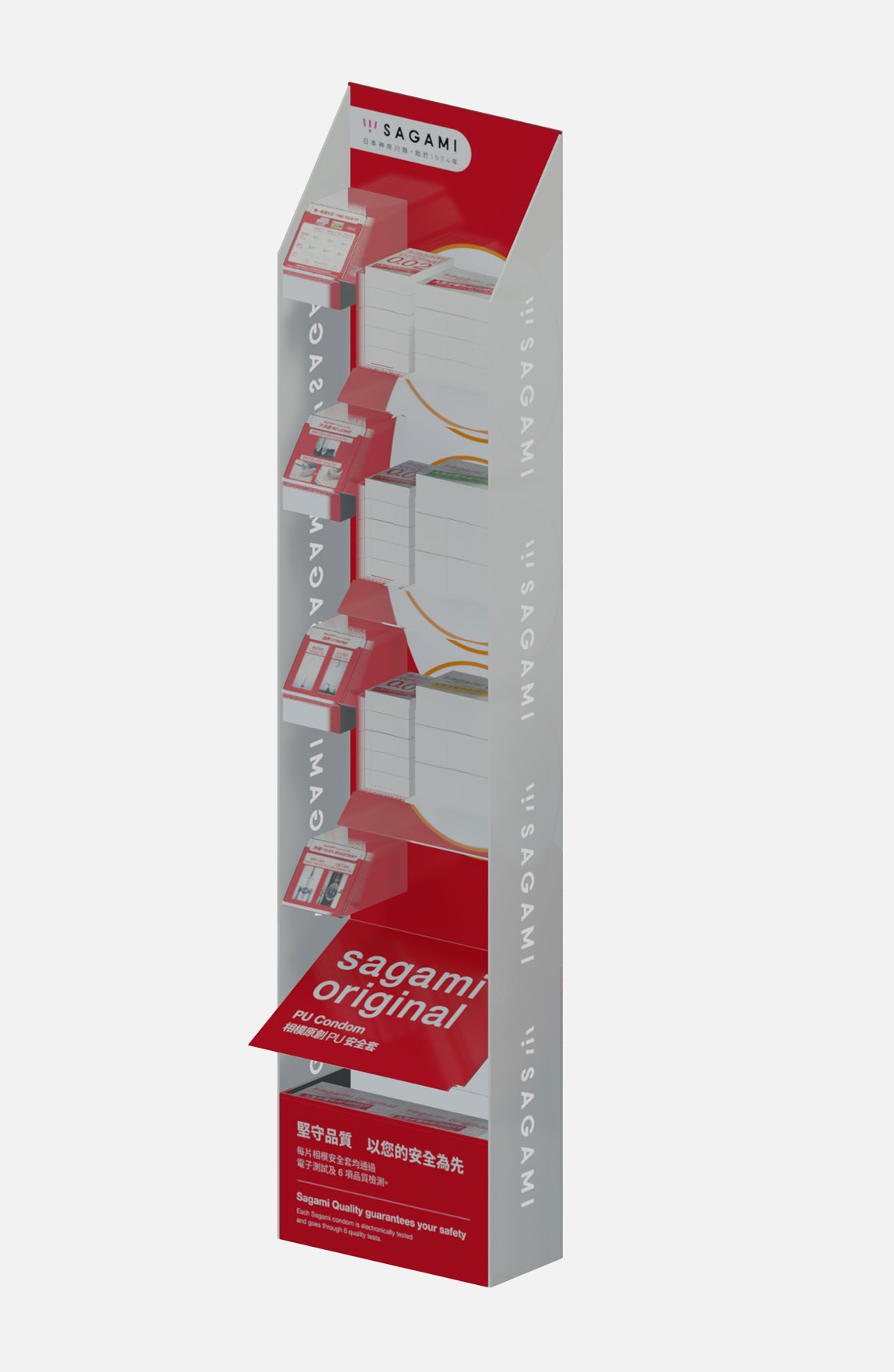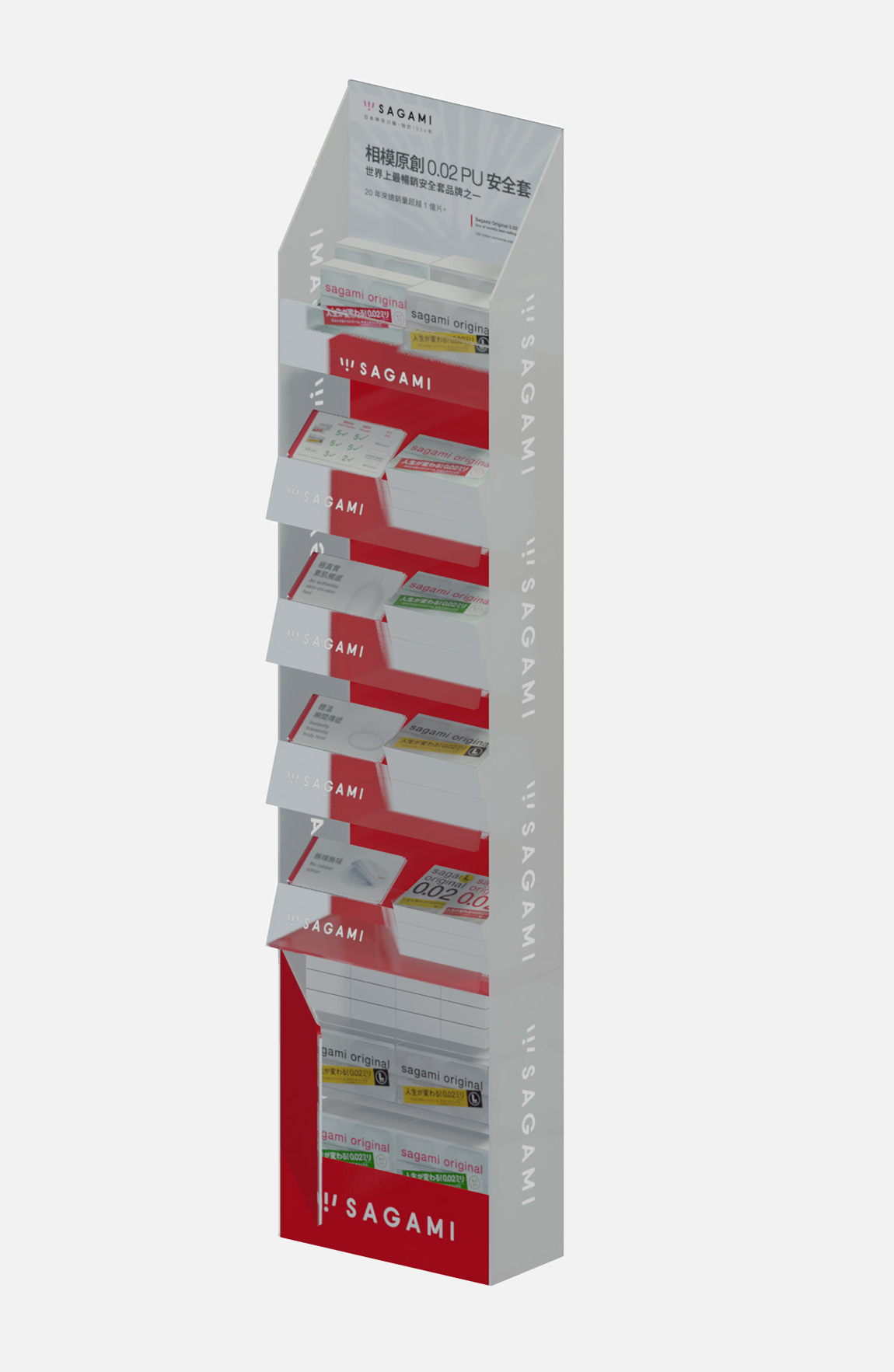 Topshelf dumpbin | Hotspot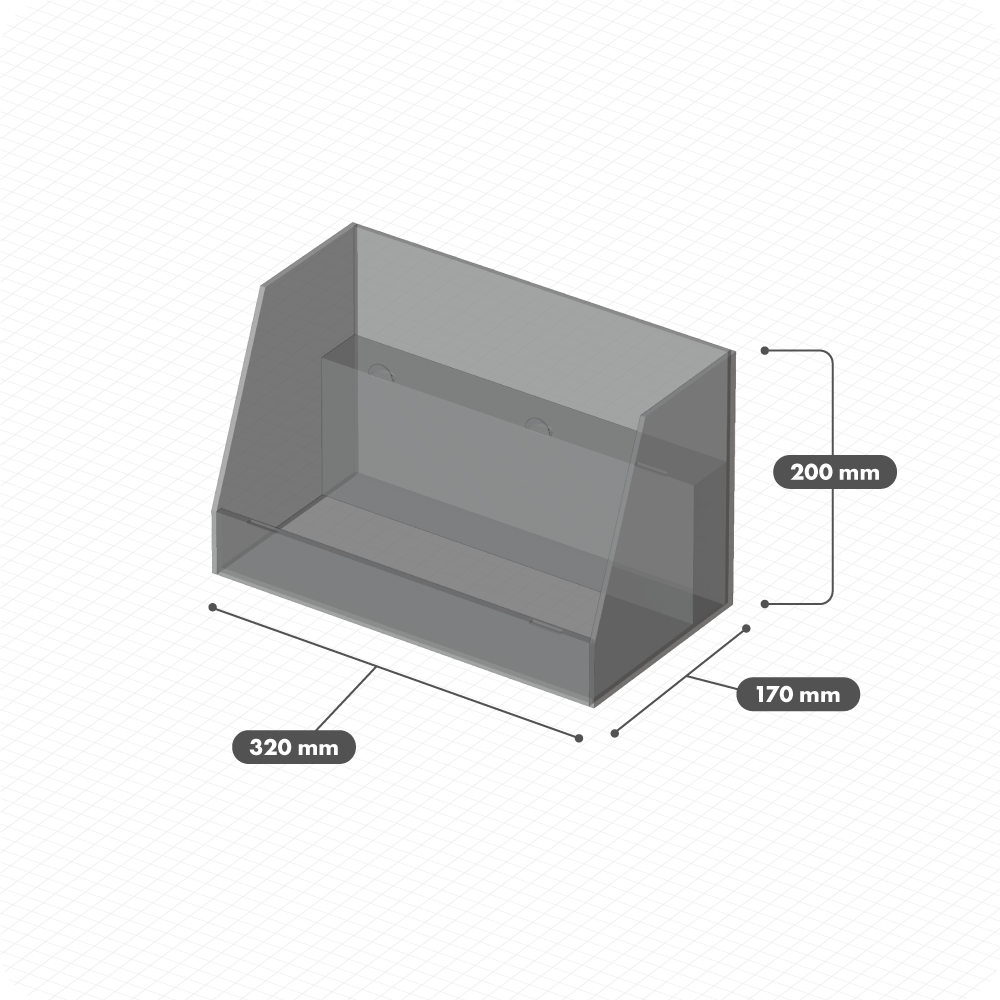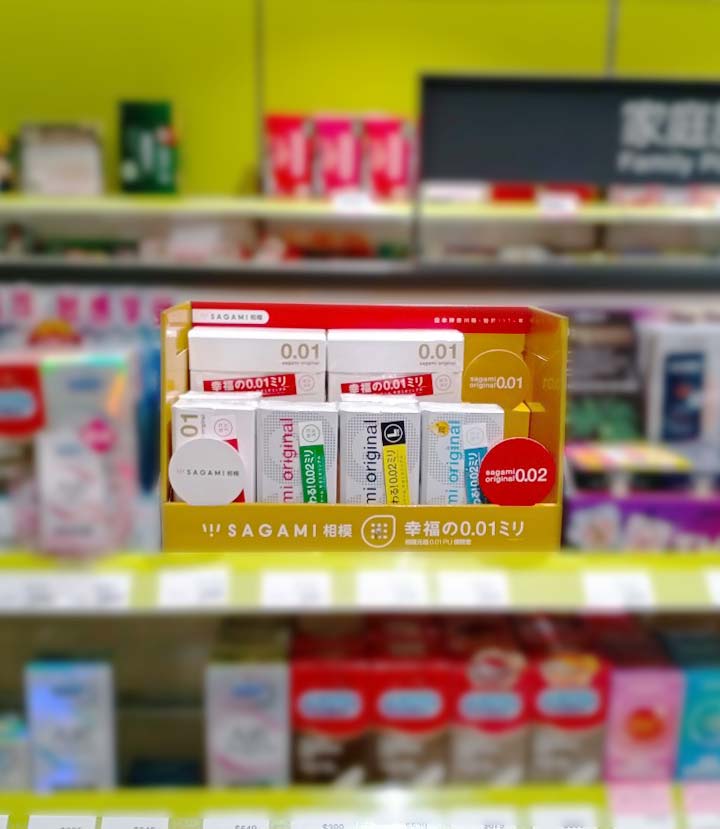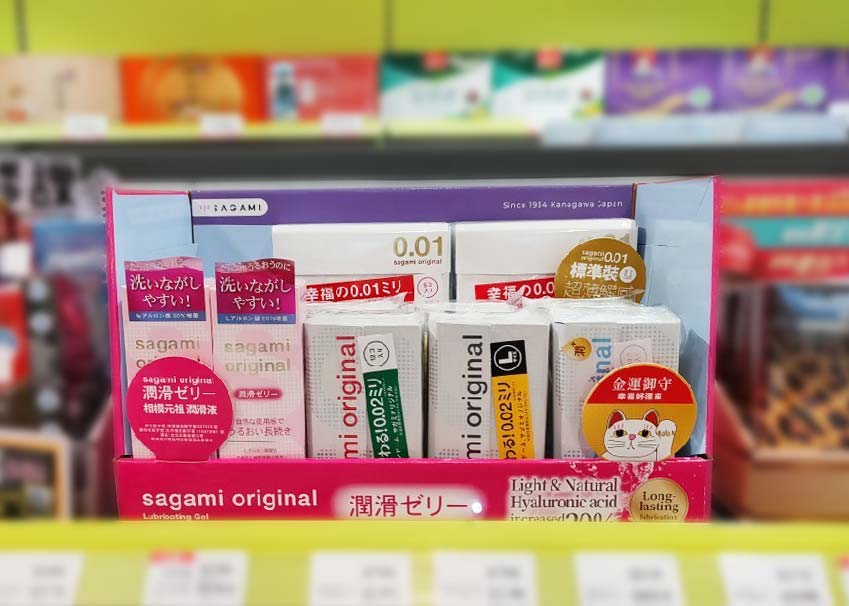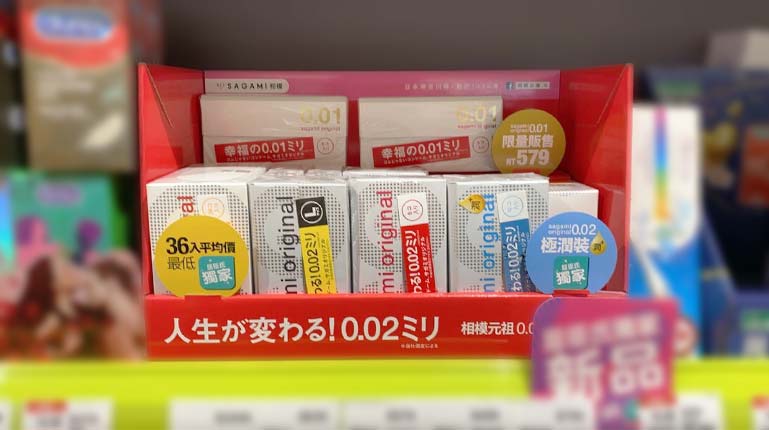 Made of durable, strong cardboard
Customized design, unique display stand only for your shop
Flat-packed | Easy to assemble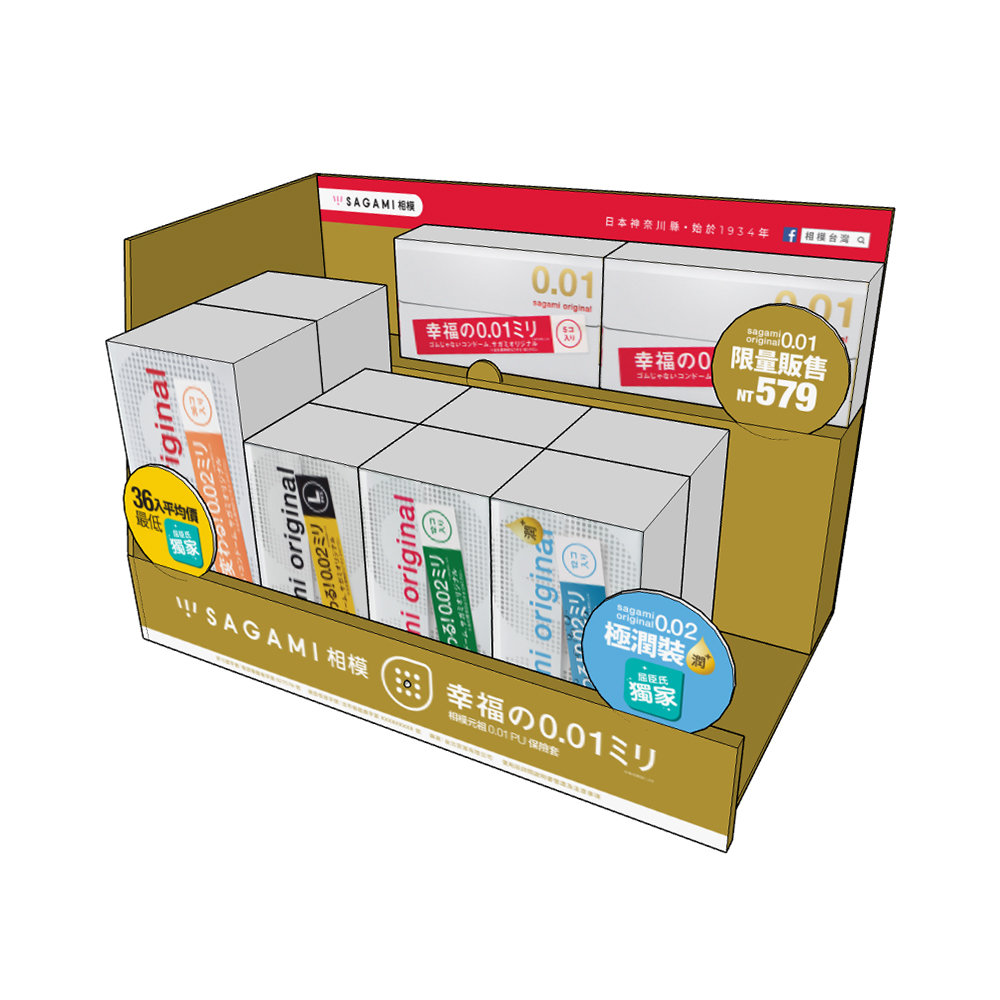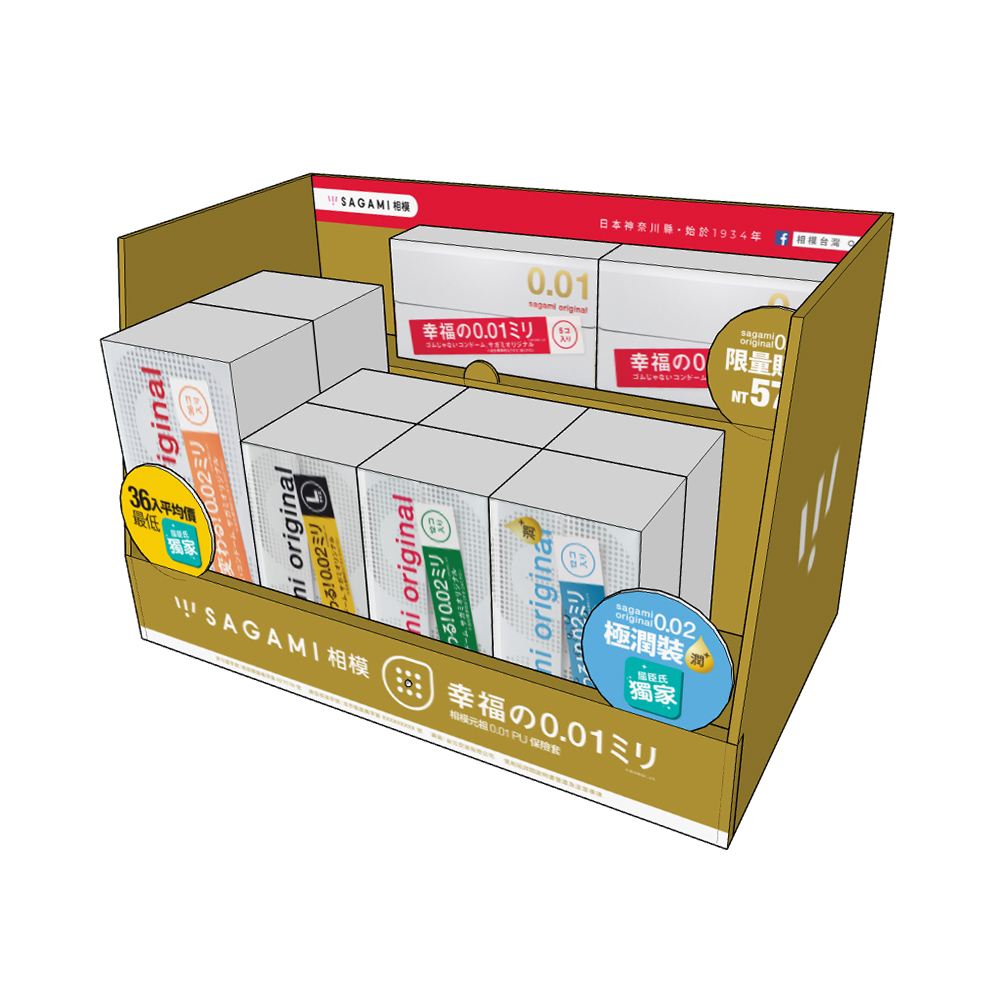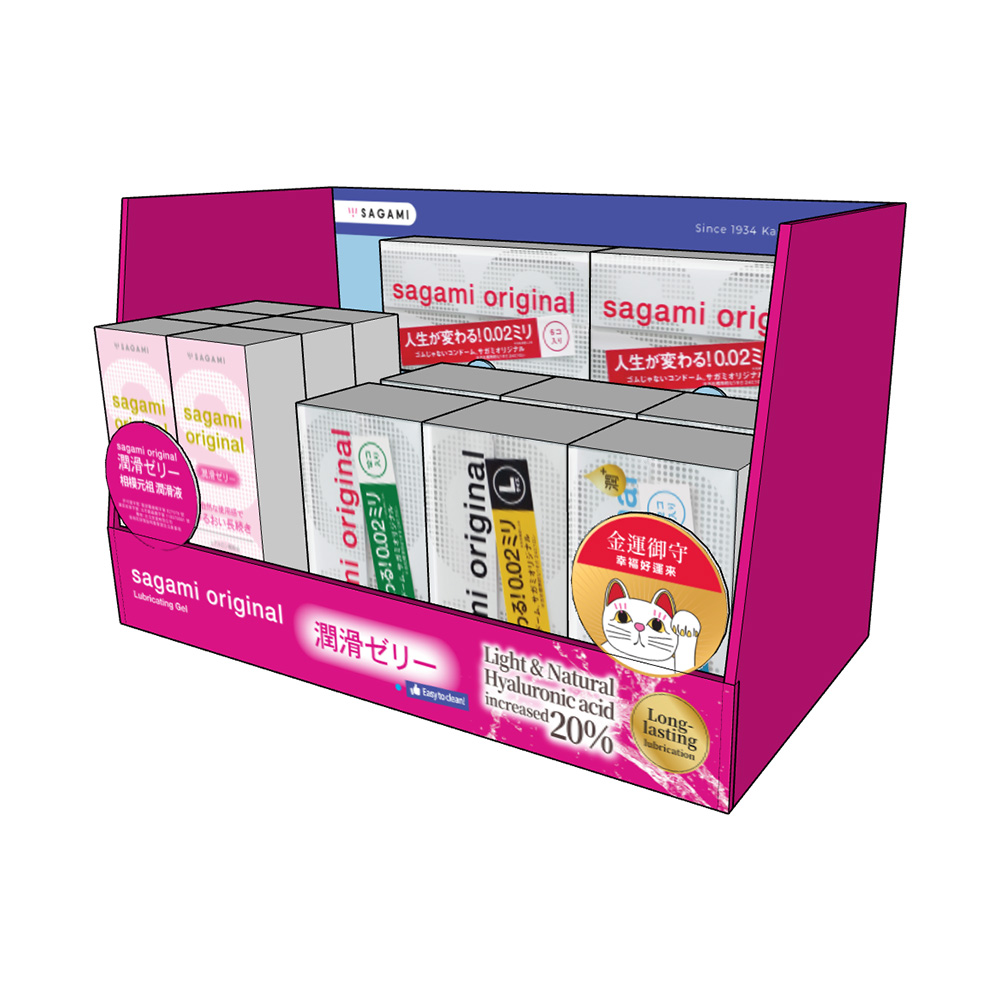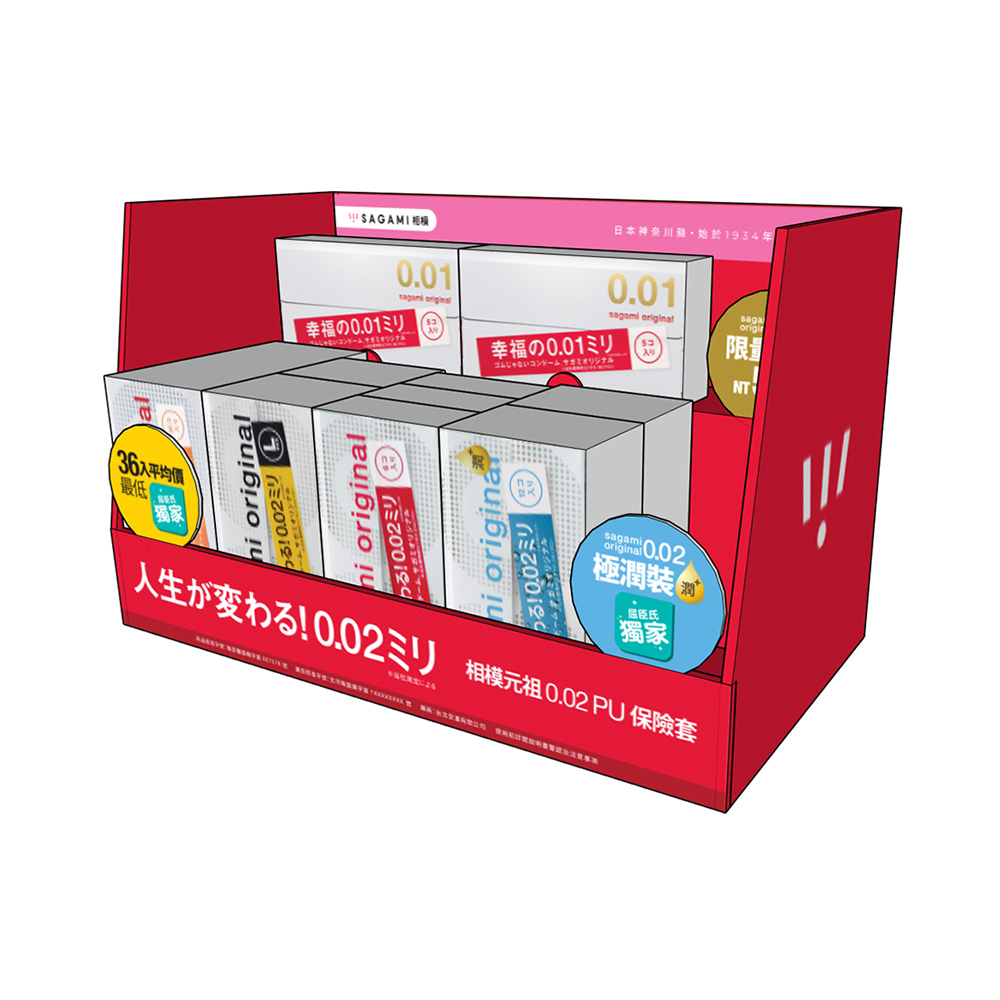 Wobbler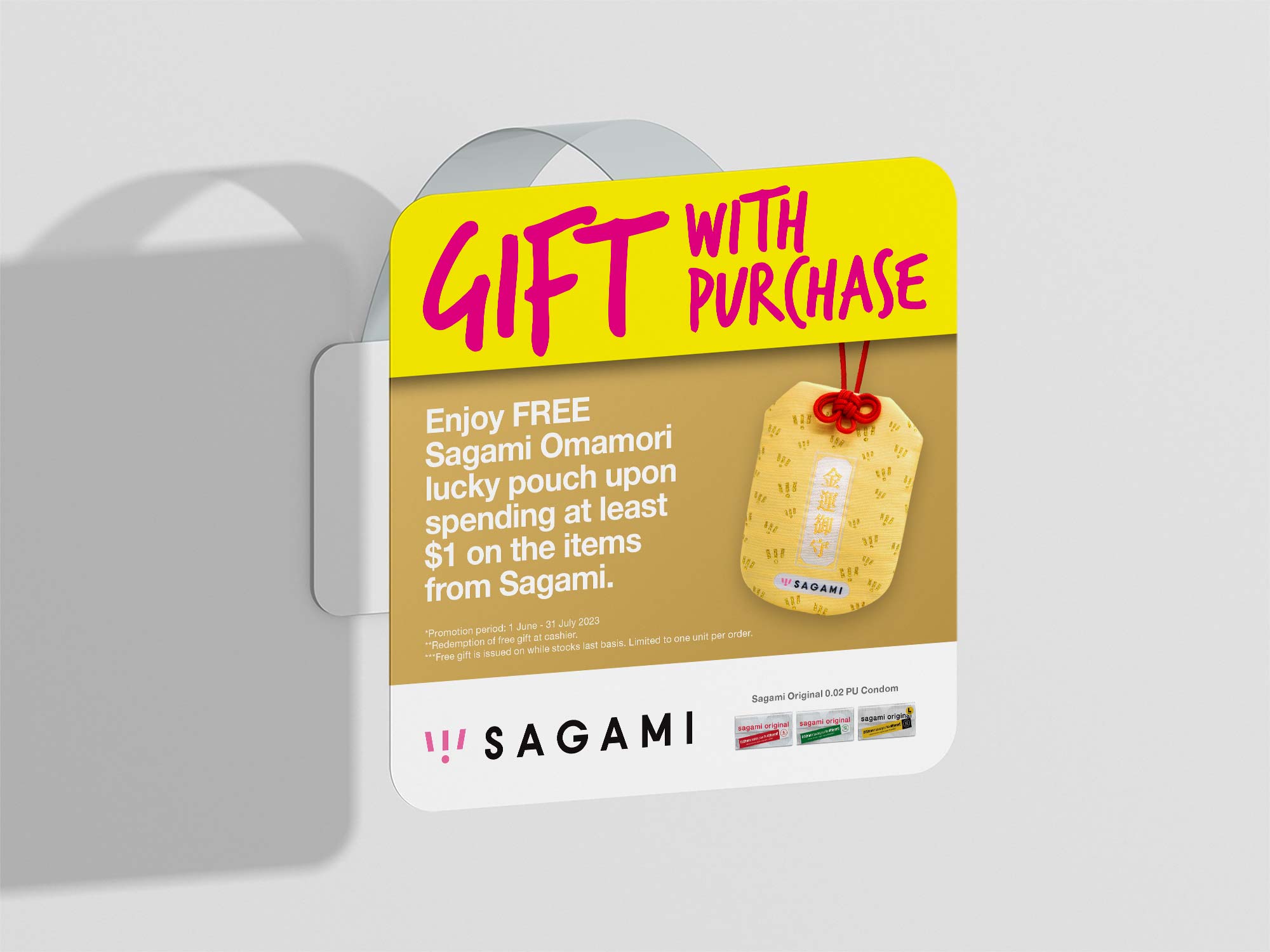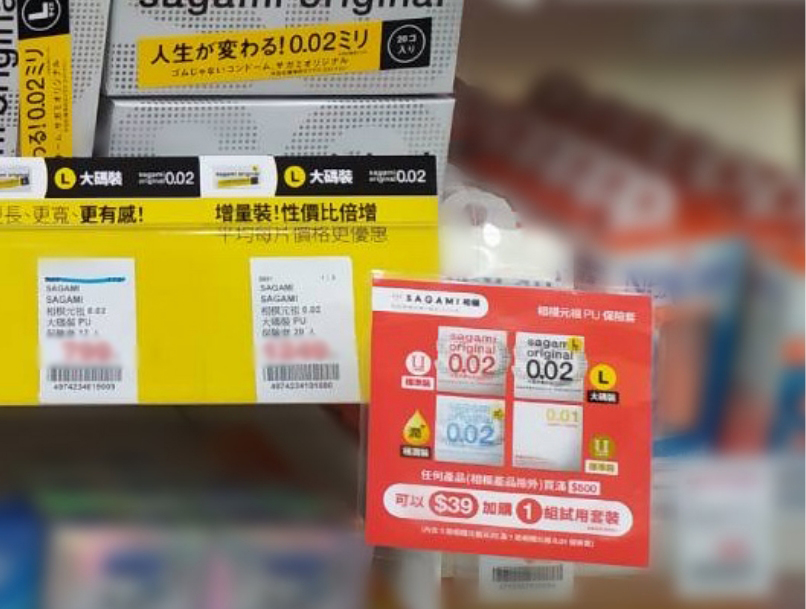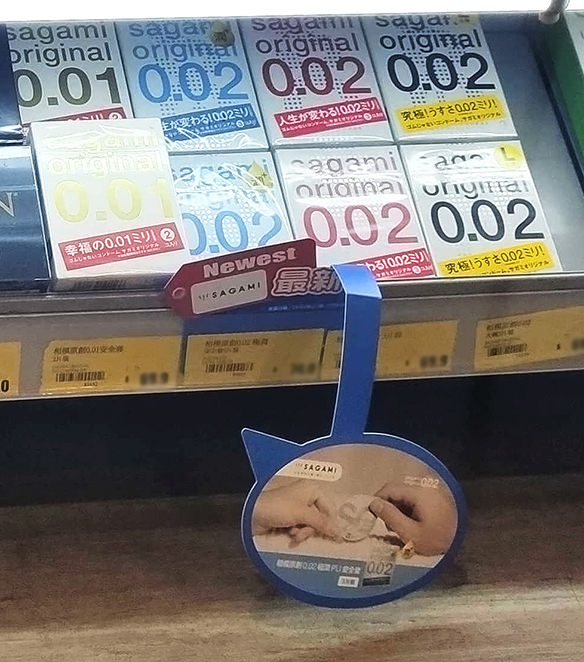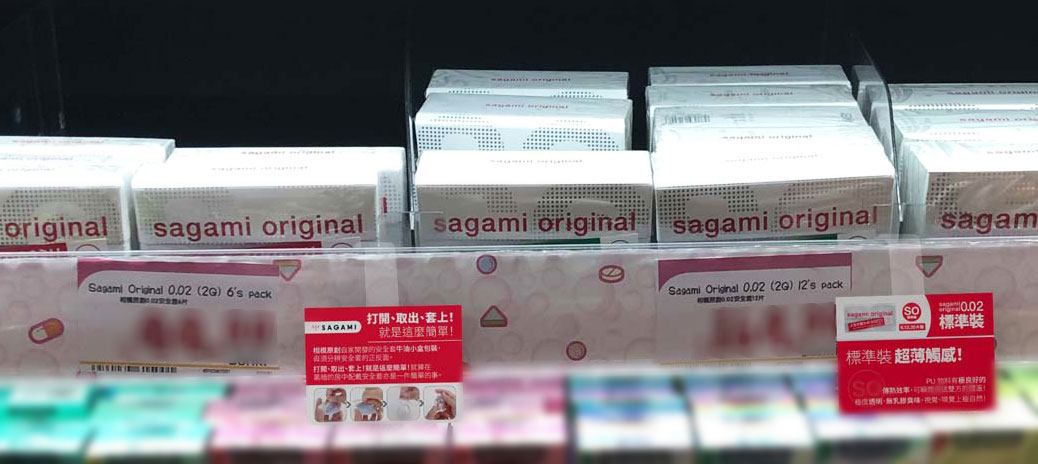 Eye-catching, stand out the most
Tailor-made design and size, absolutely suits your need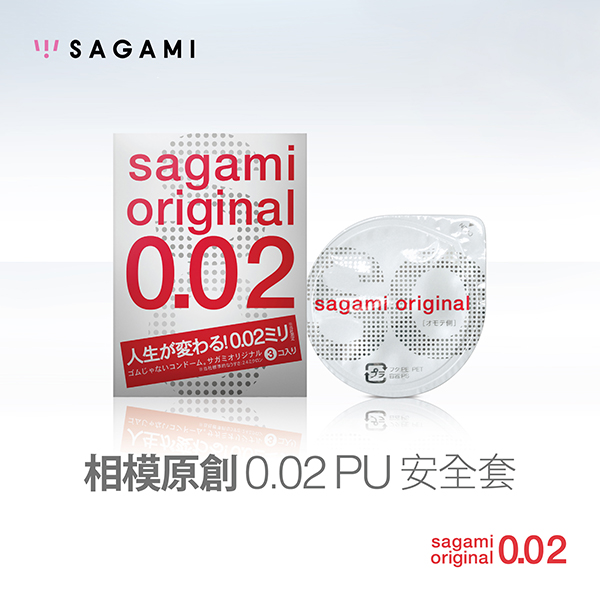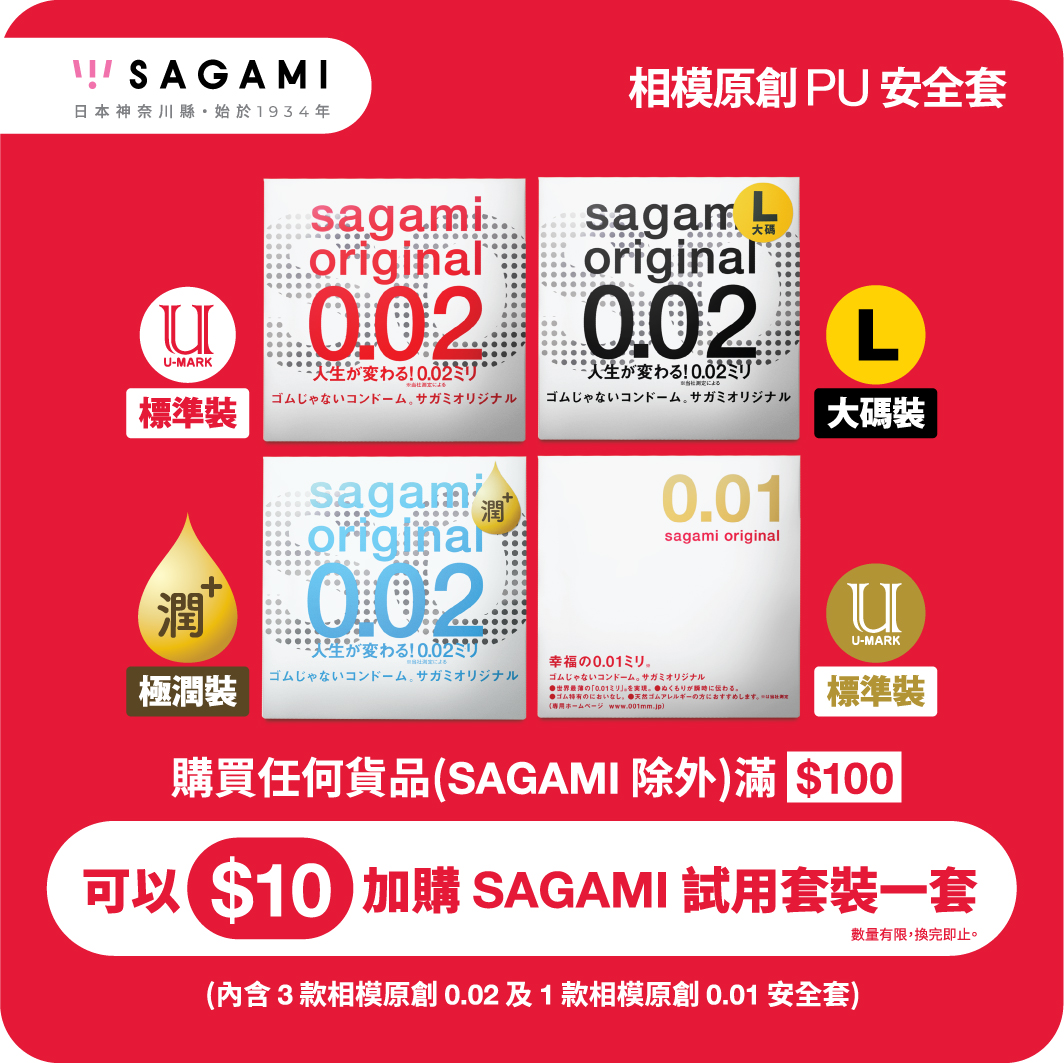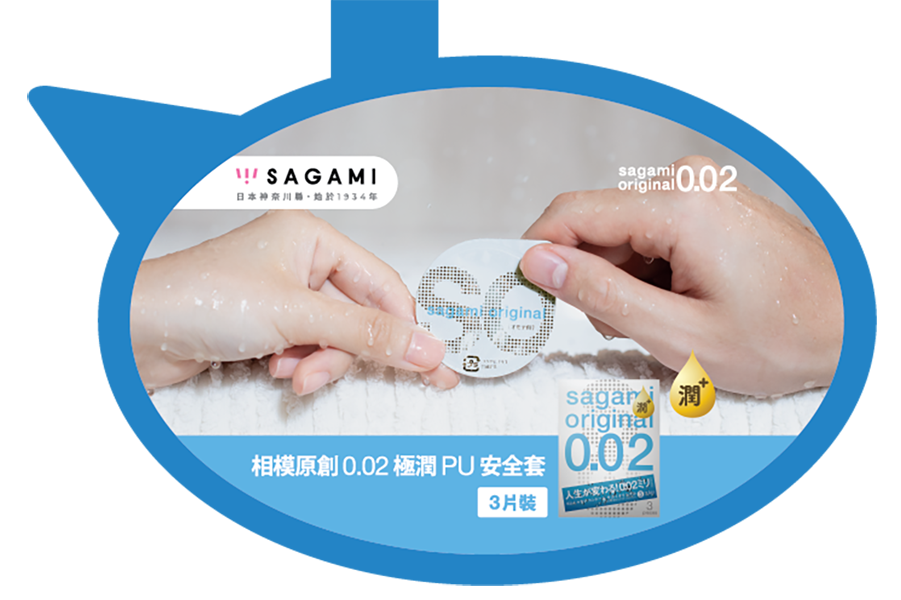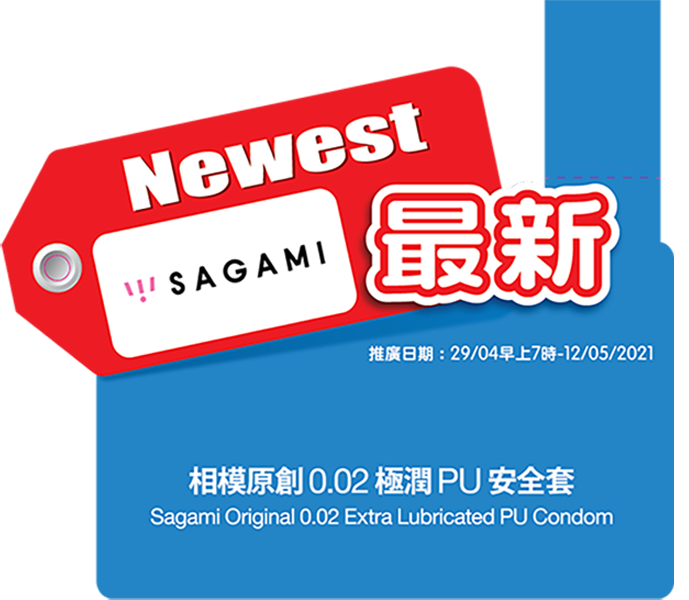 Talker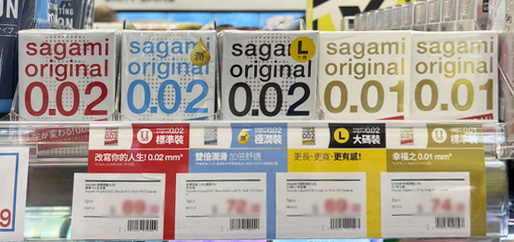 A small card showing product information, can be placed behind a price tag
Simple, direct, with adequate product information to assist customers
Tailor-made design and size, absolutely suits your need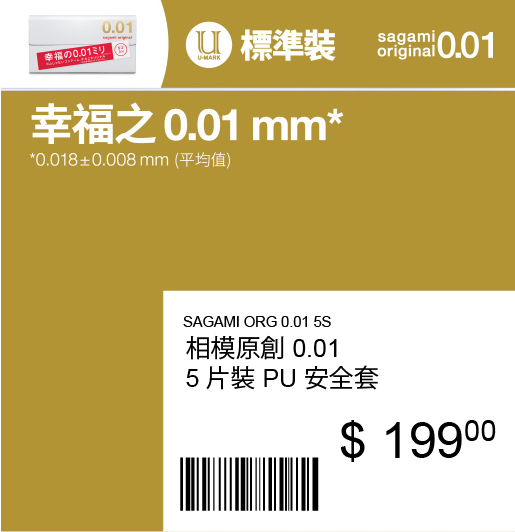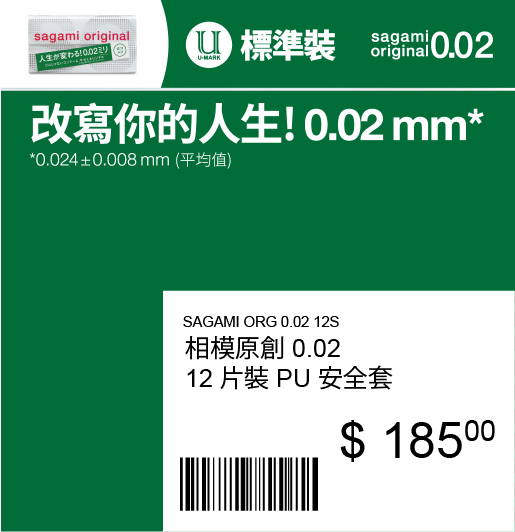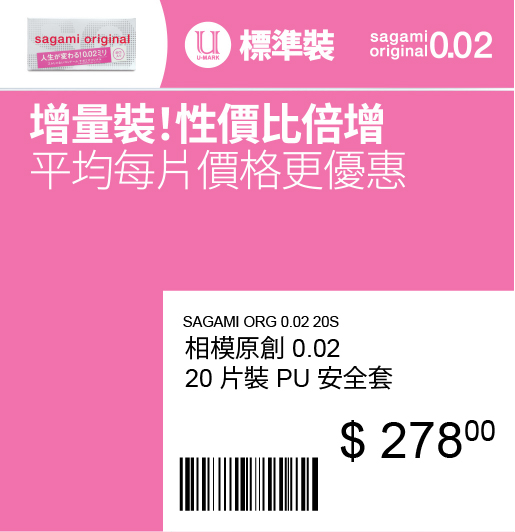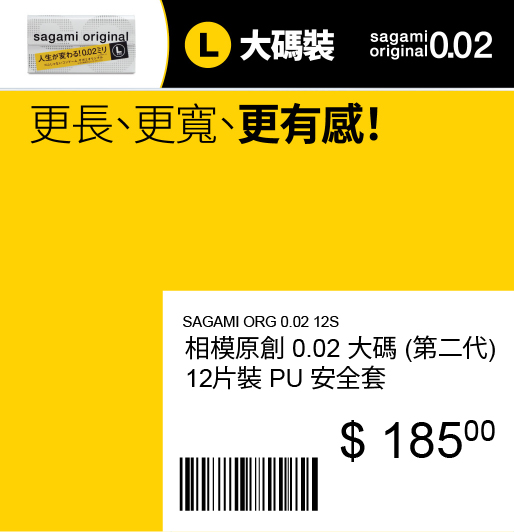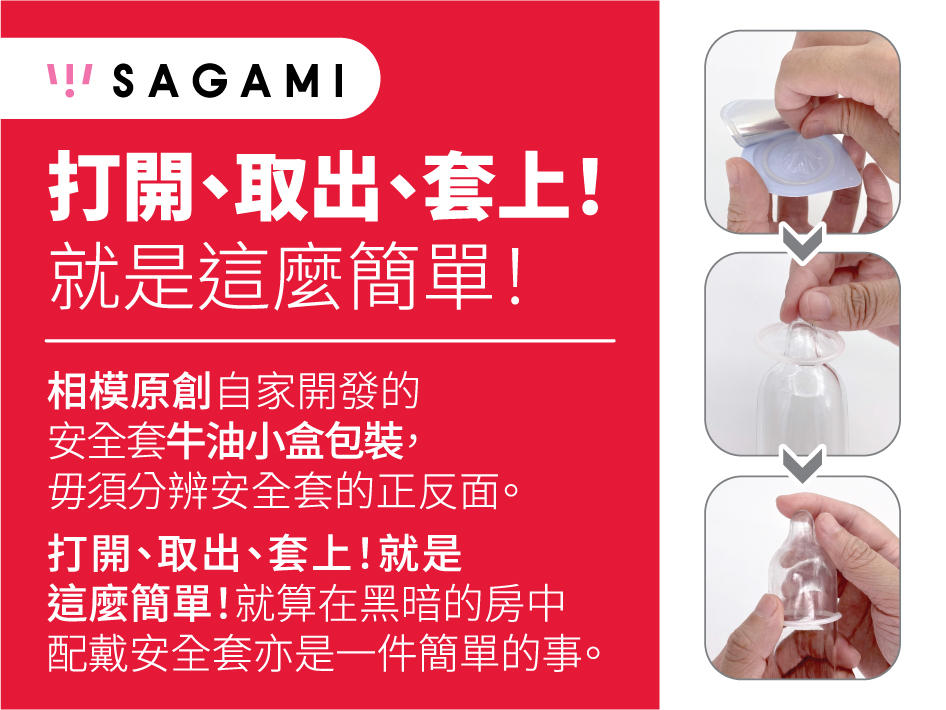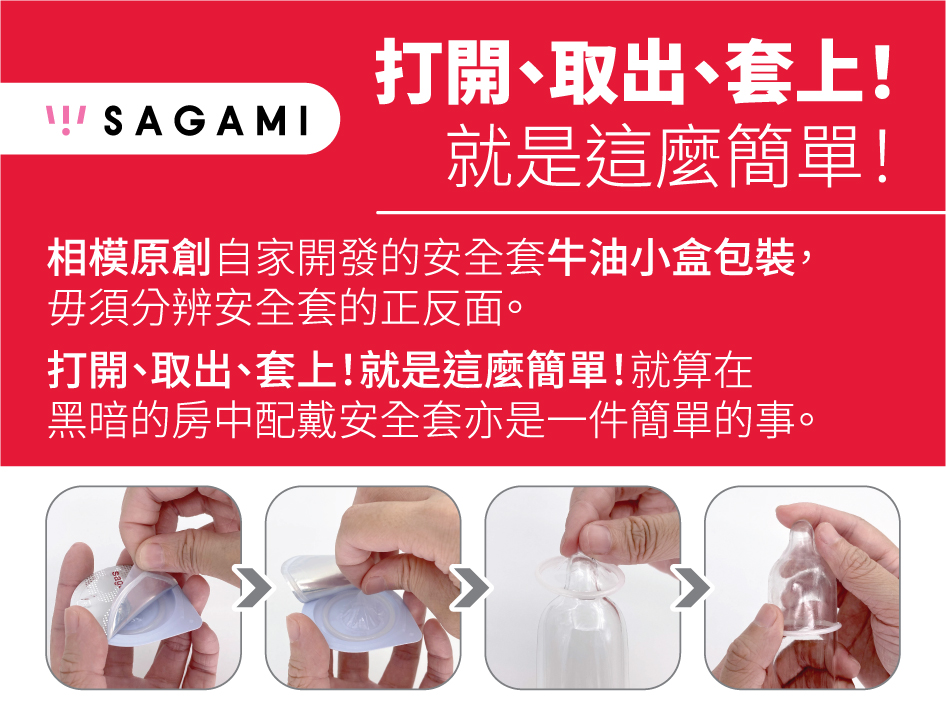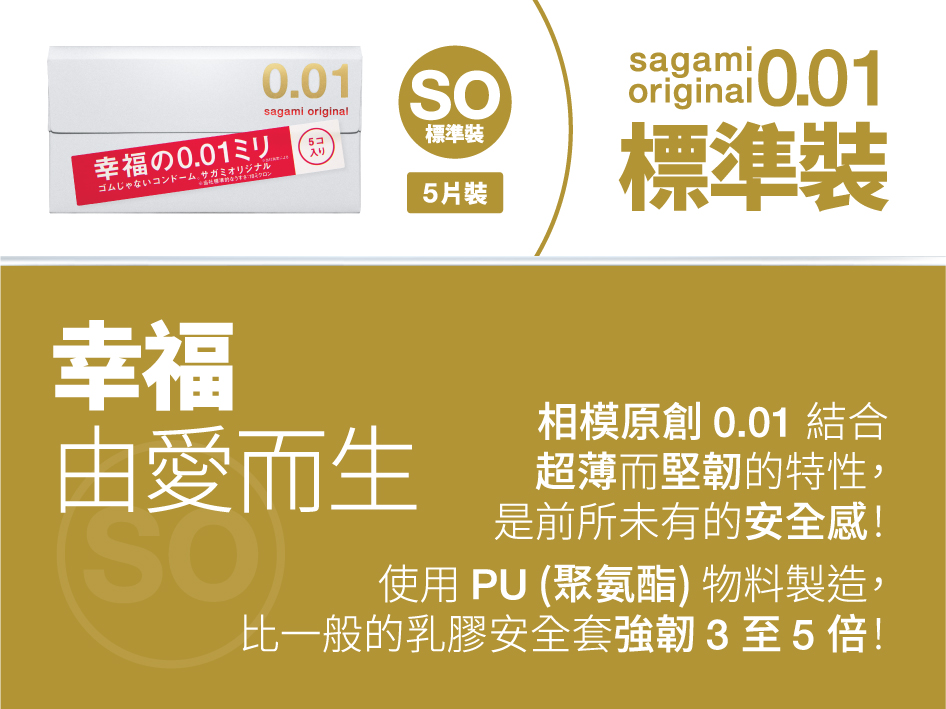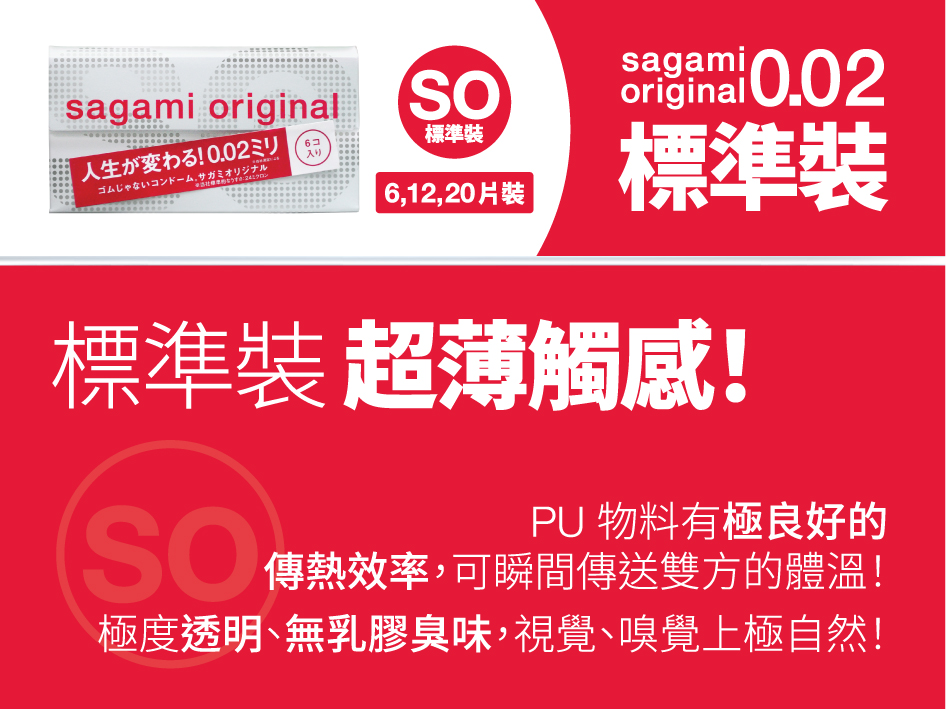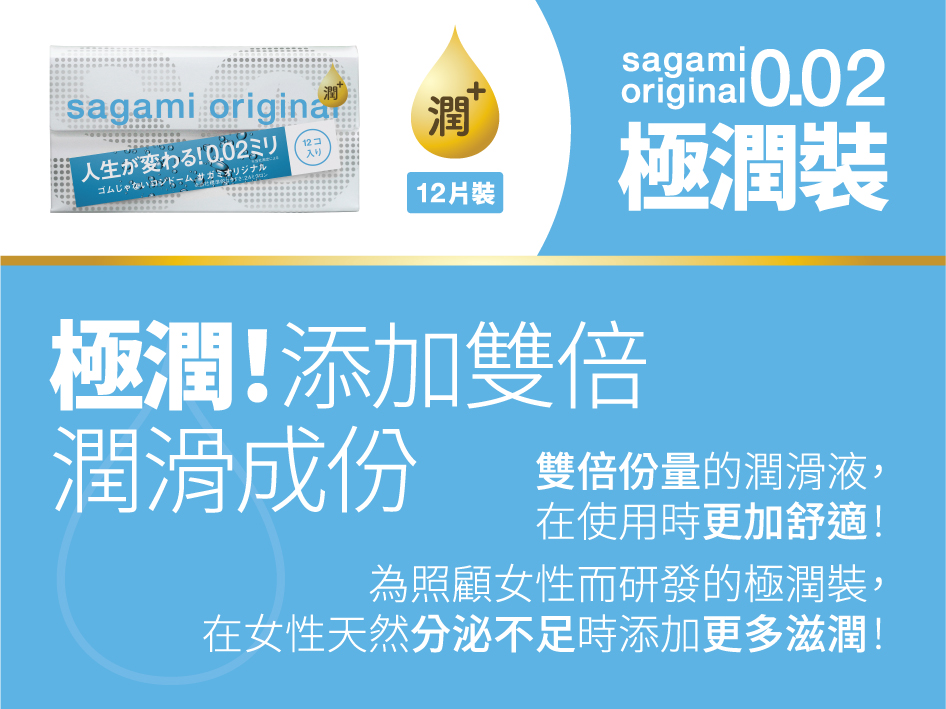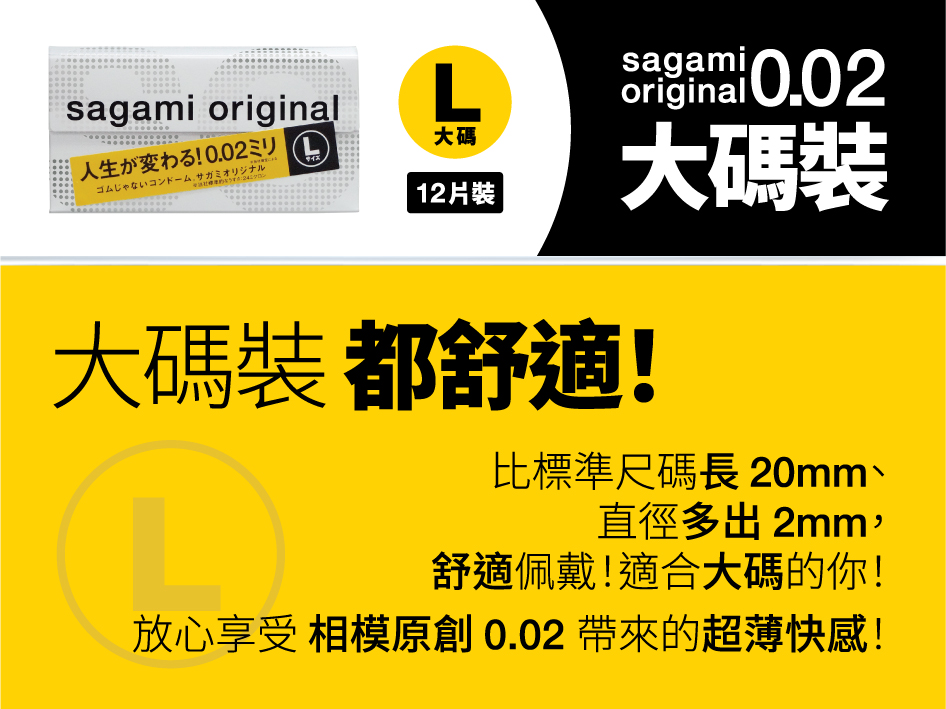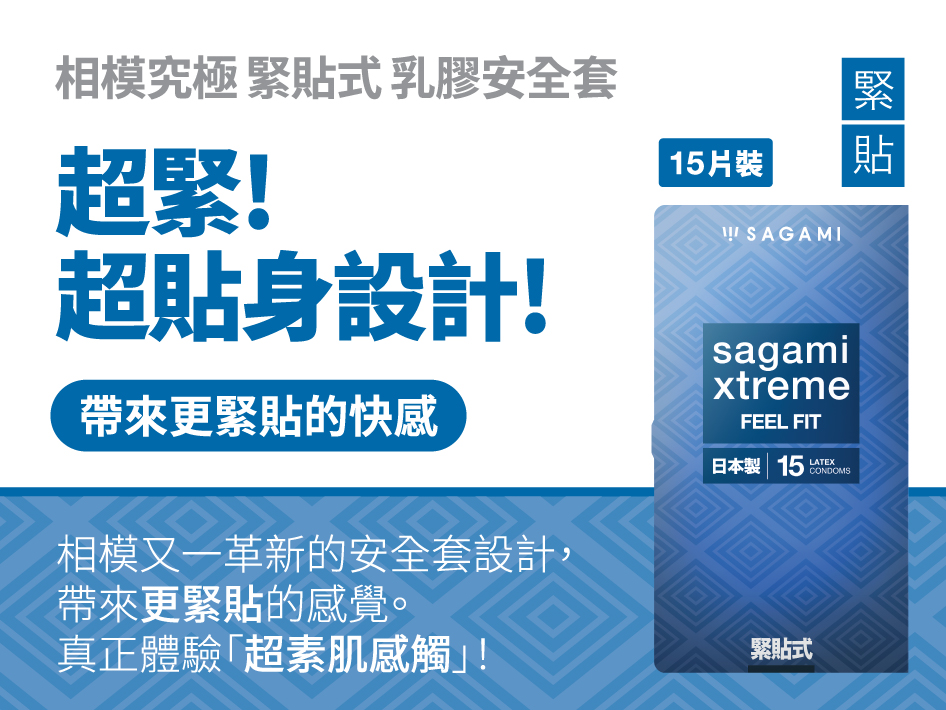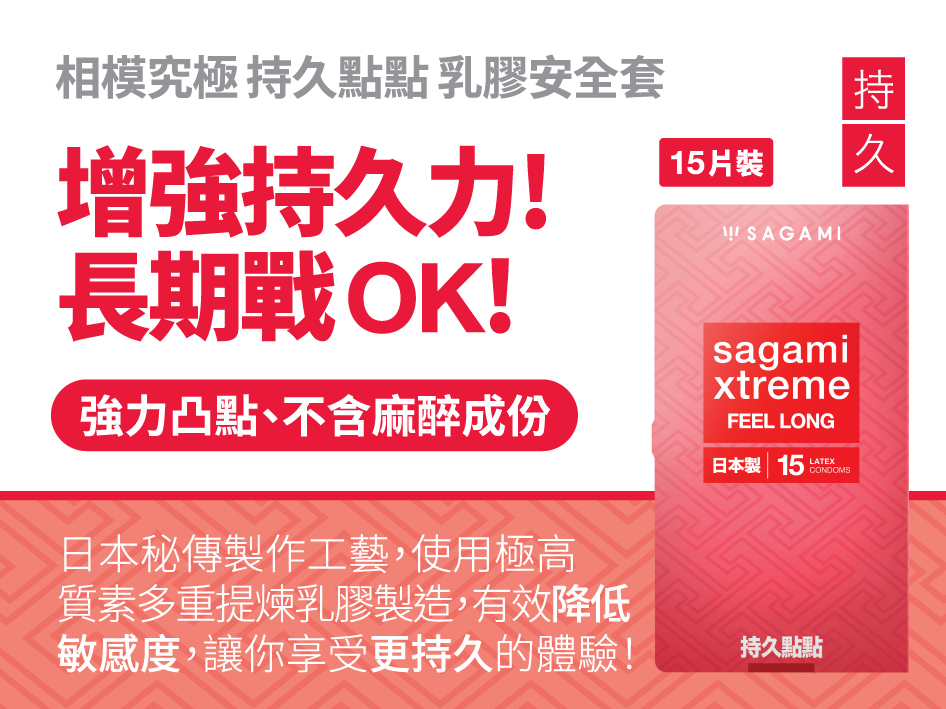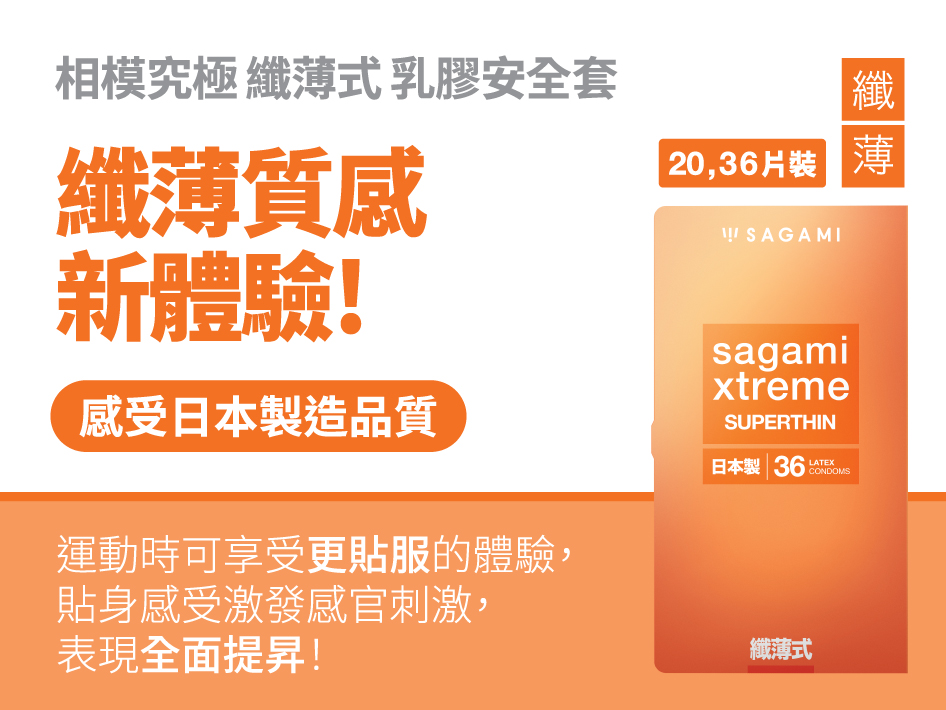 Contact us
Just contact your Relationship Manager, or call our hotline on +44 (0) 73114 36841 to get the above POSM. Get Ready for a huge increase in profits? If you are not yet our registered retailer, please contact us to know more.